Abhijit Banerjee
Abhijit Vinayak Banerjee (born 21 February 1961) is an Indian-American economist who is currently the Ford Foundation International Professor of Economics at Massachusetts Institute of Technology. Banerjee shared the 2019 Nobel Memorial Prize in Economic Sciences with Esther Duflo and Michael Kremer "for their experimental approach to alleviating global poverty". Along with Esther Duflo, they are the sixth married couple to jointly win a Nobel Prize.
Banerjee is a co-founder of Abdul Latif Jameel Poverty Action Lab (along with economists Esther Duflo and Sendhil Mullainathan). He is a research affiliate of Innovations for Poverty Action and a member of the Consortium on Financial Systems and Poverty. Banerjee was a president of the Bureau for the Research in the Economic Analysis of Development, a research associate of the National Bureau of Economic Research, a research fellow at the Centre for Economic Policy Research, an international research fellow of the Kiel Institute, fellow at the American Academy of Arts and Sciences, and a fellow at the Econometric Society. He also has been a Guggenheim Fellow and an Alfred P. Sloan Fellow. He is the co-author of Poor Economics. He also serves on the academic advisory board of Plaksha University, an upcoming science and technology university in India. His new book, co-authored with Esther Duflo, Good Economics for Hard Times, was released in October 2019 in India by Juggernaut Books.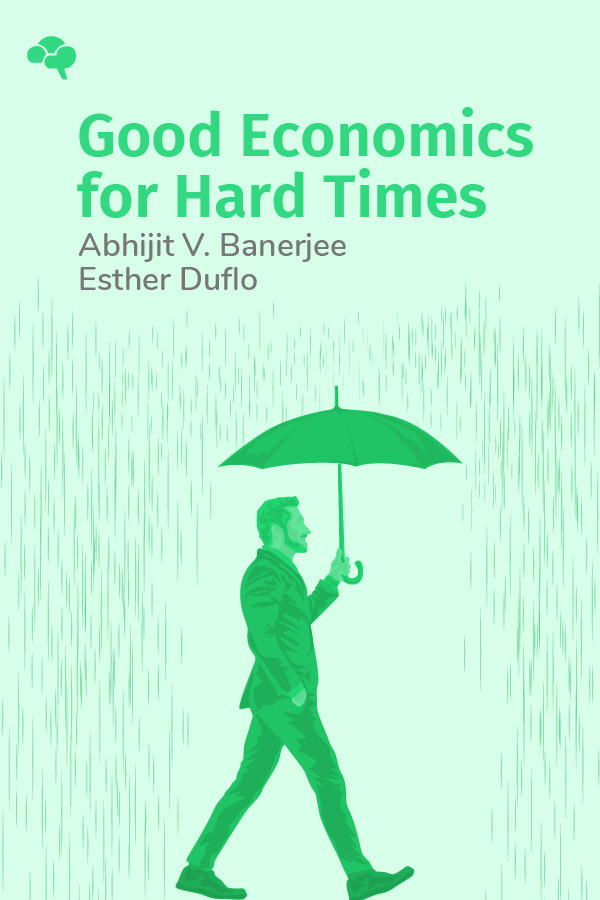 Banerjee and Duflo aren't your average economists. These MIT professors spend time with the poor about whom they write, in Europe, Africa, Asia, and the Americas. In a time of political polarization across the world, they want to talk about economics in ways that don't often get voiced in the mainstream.
---