Know more
in no time.
A reading app that pairs growth and learning with your busy schedule. Within just minutes per title, read or listen to key insights from new and noteworthy nonfiction texts and expand your understanding within a myriad of categories.
A reading app that pairs growth and learning with your busy schedule.
Try For Free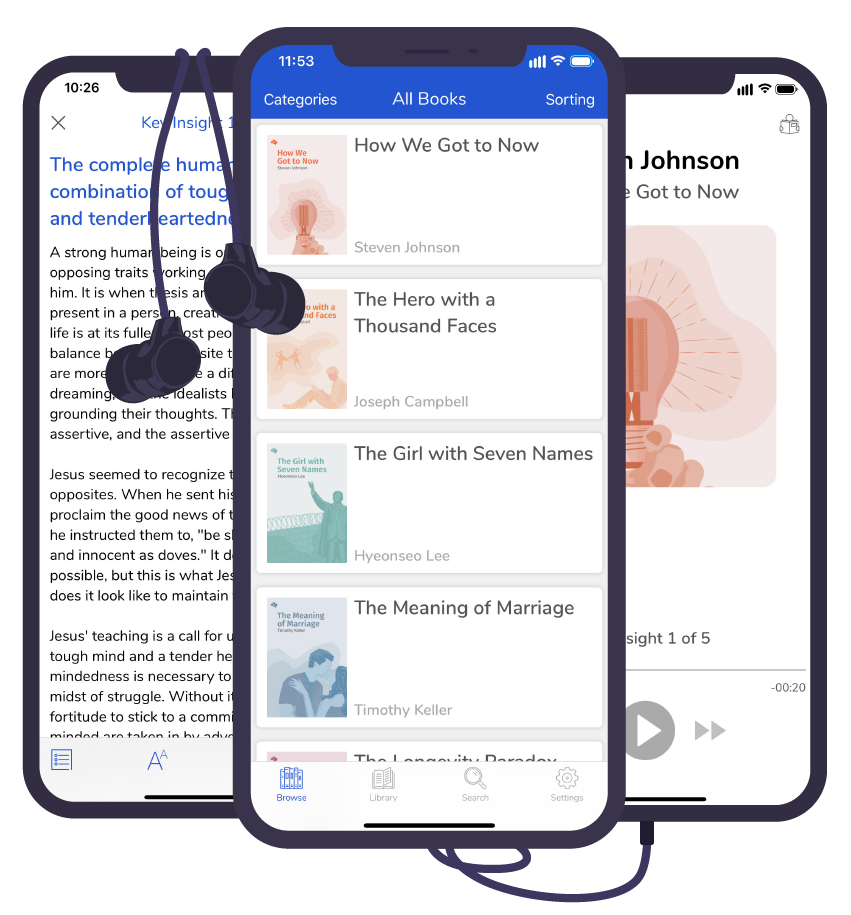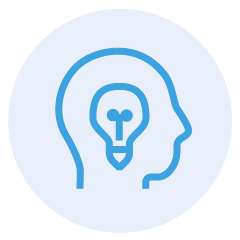 Key Insights
Within minutes, explore the viewpoints and research of the most influential writers of our time.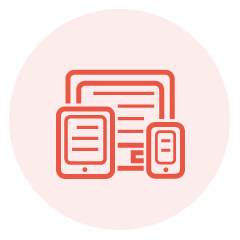 Read or Listen Without Limits
Thinkr is available on your mobile phone, tablet, and desktop applications. Whether on the go or at home, access to Thinkr is easy.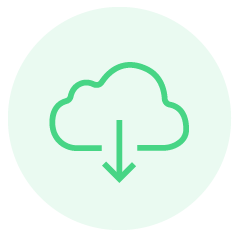 Download Content
No internet? No problem! Thinkr allows you to download titles so that you can listen anytime!
Categories Galore
No matter where your interests lie, you'll find plenty of titles that are relevant and enlightening.
Packed With Features
Our mobile app lets you learn on-the-go.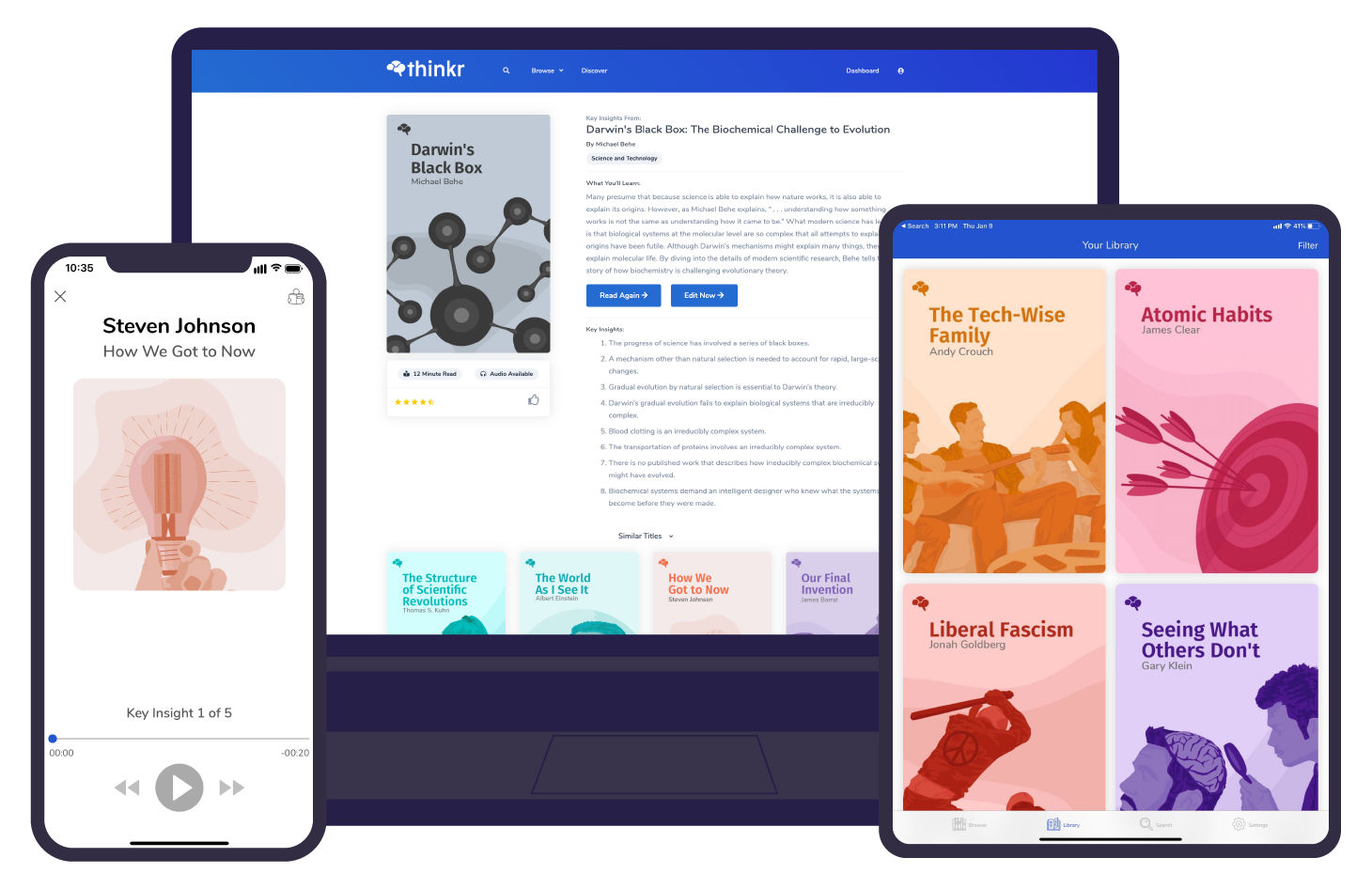 Tons of Titles
We update our library constantly with all the hottest non-fiction books.
A Personal Library
Sort and view your favorite books in one place, and bookmark any titles you want to read later.
Smart Suggestions
Discover new content based on your interests and reading history.
Downloadable Content
Bring your favorite titles with you while you travel, even if you don't have an internet connection.
Text and Audio
Each title features fully narrated text, so you can read or listen based on your preference.
Customizable Interface
Save your prefences for reader text size, font-face, and audio settings.
Hundreds Of Popular Non-Fiction Titles
No subject is left behind. Our growing library of titles covers everything from Science to Sports to Politics.
What our customers say
I'm pressed for time, but thanks to Thinkr I still manage to learn something new every day. This is a powerful, life-changing app for me.
This app is awesome. I love being able to get the key points of great books while I'm on the go! And I love the audio option.
The selection is great and getting bigger, with many books that I can't find anywhere else. Thank you for saving me so much time!
Over the last few years, I've not had nearly as much time to read as I used to. Now I finally have a way to catch up with all the latest non-fiction.
Amazing app! Beautiful design, great content, and really so easy to get started. Highly recommended for anyone.
Frequently Asked Questions
How much does it cost?
For unlimited access to hundreds of titles, you will pay $5.99 per month. Alternatively, if you choose annual billing, you will receive a discount and pay a one-time fee of $49.99. This fee willcover your yearly membership and garner a savings of over 15%. Whether you choose to pay monthly or save by paying annually, you have the option to cancel at any time.
How often is content added?
Fresh titles are made available continuously with new books added every week. The update cycleconsists of adding 1 to 3 books per week, across many genres. We typically add newly released non-fiction texts around the day they become available in stores. Also, we are always adding to our library of classic texts and highly requested older titles.
How do you choose what books to read?
Chosen texts are new or noteworthy. This means you will be able to access current bestsellers and classics. We work hard to curate a collection of works that represent the most sought-after thinkers of the present day and throughout history.
Am I able to suggest books for thinkr?
Do you know of a book thinkr should add? Tell us! We are constantly searching for new books to add and would love to get your suggestions.
What mobile platforms do you support?
You can access Thinkr on your desktop, iPad, iPhone, or Android device.
How do I access the app?
The Thinkr app can be accessed through the Apple or Google store depending on the type of phone you use. Before downloading the app, make sure to sign up for Thinkr by creating an account. You must create an account by using a web browser and then, using the login credentials from your account, download and login to the app.