Alan Lightman
Alan Paige Lightman (born November 28, 1948) is an American physicist, writer, and social entrepreneur. He has served on the faculties of Harvard University and Massachusetts Institute of Technology (MIT) and is currently a Professor of the Practice of the Humanities at the Massachusetts Institute of Technology (MIT). He was one of the first people at MIT to have a joint faculty position in both the sciences and the humanities. In his thinking and writing, Lightman is known for exploring the intersection of the sciences and the humanities, especially the dialogue between science, philosophy, religion, and spirituality.
He is the author of the international bestseller Einstein's Dreams. Einstein's Dreams has been translated into more than 30 languages and adapted into dozens of independent theatrical and musical productions worldwide, most recently (2019) at the off Broadway Prospect Theater in New York. It is one of the most widely used "common books" on college campuses. Lightman's novel The Diagnosis was a finalist for the National Book Award. He is also the founder of Harpswell, a nonprofit organization whose mission is to advance a new generation of women leaders in Southeast Asia.
Lightman has received six honorary doctoral degrees.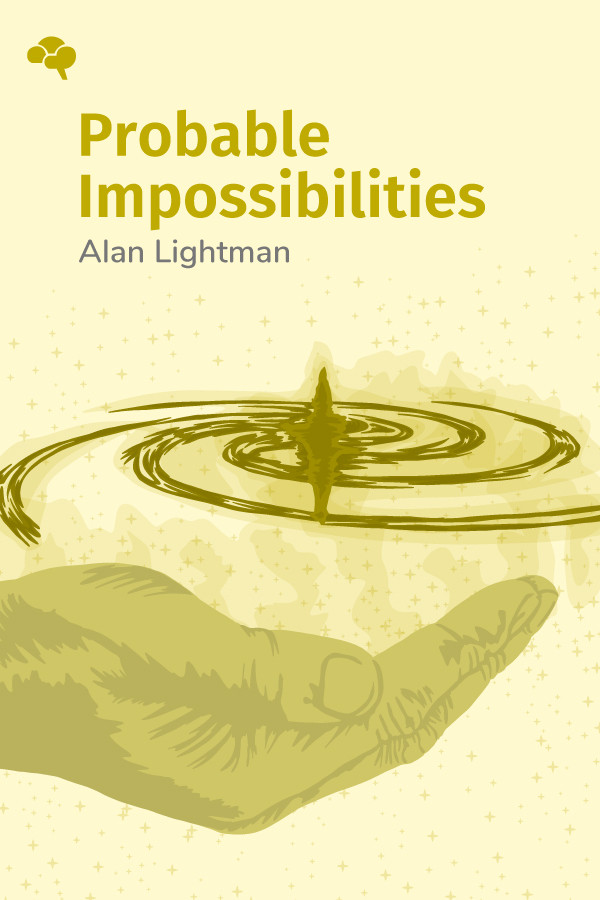 Despite the transience of human life, we still ponder the infinite. But what is this infinity? Is it simply an endless regression from the world to the atom and the quark? Or is it the constant expansion of the universe into territories scientists may never see? Just as the chemical makeup of the human body is stitched by the atoms of bursting stars, our questions take on a similarly cosmic scope. Uniquely qualified physicist and writer Alan Lightman probes the cosmos of human questioning to reveal the issues that continue to attract us—from infinity and time to consciousness and meaning—considering why we care about such paradoxical questions and proposing what we might learn from things we may never understand.
---