Alan Watts
Alan Wilson Watts (6 January 1915 – 16 November 1973) was an English writer, speaker and self-styled "philosophical entertainer", known for interpreting and popularising Japanese, Chinese and Indian traditions of Buddhist, Taoist, and Hindu philosophy for a Western audience. Born in Chislehurst, England, he moved to the United States in 1938 and began Zen training in New York. He received a master's degree in theology from Seabury-Western Theological Seminary and became an Episcopal priest in 1945. He left the ministry in 1950 and moved to California, where he joined the faculty of the American Academy of Asian Studies.
Watts gained a following while working as a volunteer programmer at the KPFA radio station in Berkeley. He wrote more than 25 books and articles on religion and philosophy, introducing the emerging hippie counterculture to The Way of Zen (1957), one of the first bestselling books on Buddhism. In Psychotherapy East and West (1961), he argued that Buddhism could be thought of as a form of psychotherapy. He considered Nature, Man and Woman (1958) to be, "from a literary point of view—the best book I have ever written". He also explored human consciousness and psychedelics in works such as "The New Alchemy" (1958) and The Joyous Cosmology (1962).
After Watts's death, his lectures found posthumous popularity through regular broadcasts on public radio, especially in California and New York, and more recently on the internet, on sites and apps such as YouTube and Spotify. The bulk of his recorded audio talks were during the 1960s and early 1970s.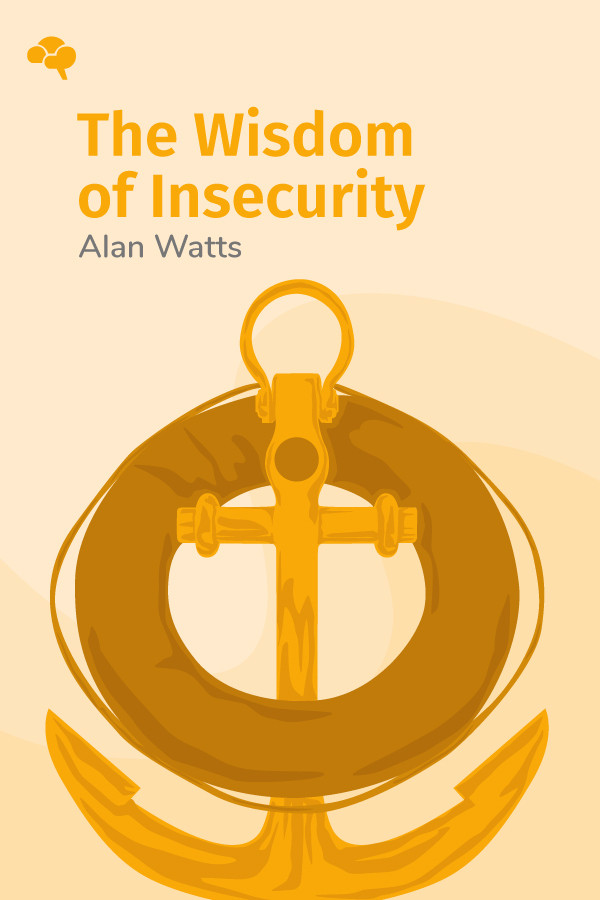 The late religion scholar and philosopher Alan Watts (1915-1973) observed many of life's sure foundations that had been taken for granted as dependable and unshakable crumble throughout Western culture. This experience of getting the rug yanked out from under us time and again has filled many hearts with anxiety and left them grasping for a sense of security. But what if this stripping away of dogmatic certainty were a pathway to peace and a more intimate experience with life? In The Wisdom of Insecurity, Alan Watts invites us to embrace insecurity as a way to die to the illusory "I," and discover new life and awareness awaiting us in the present moment.
---