Aziz Ansari
Aziz Ismail Ansari (born February 23, 1983) is an American actor, comedian, and filmmaker. He is known for his role as Tom Haverford on the NBC series Parks and Recreation (2009–2015), and as creator and star of the Netflix series Master of None (2015–) for which he won several acting and writing awards, including two Emmys and a Golden Globe for Best Actor – Television Series Musical or Comedy. With his Golden Globe win, Ansari became the first Asian-American actor ever to win a Golden Globe for acting in television.
As a stand-up comedian, Ansari released his debut CD/DVD, Intimate Moments for a Sensual Evening, in January 2010 on Comedy Central Records, and tours nationally between acting commitments. In 2010 and 2011, he performed his Dangerously Delicious tour, which was self-released for download on his website in March 2012 and debuted on Comedy Central in May 2012. He completed his third major tour, Buried Alive, in the summer of 2013. His fourth comedy special, Live at Madison Square Garden, was released on Netflix in 2015.
His first book, Modern Romance: An Investigation, was released in June 2015.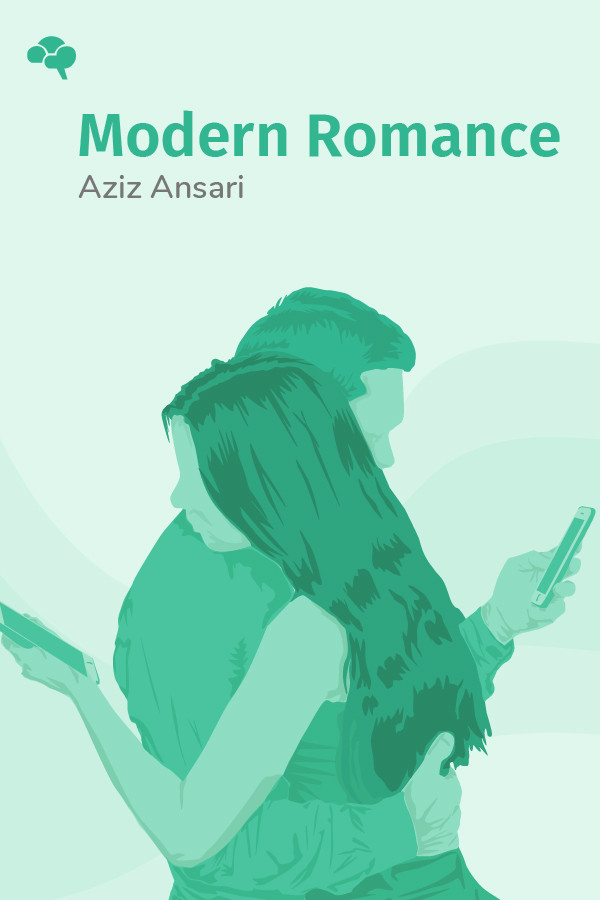 A recent experience with a flaky, unresponsive girl galvanized comedian and actor Aziz Ansari into taking a break from stand-up routines to explore the landscape of modern romance. He, together with a slew of sociologists, designed a series of sociological studies that took them all over the world and deep into the literature of love. The result was Modern Romance, a comprehensive look at changes in the rules and expectations of love and relationships across recent history and culture, as well as the challenges and possibilities currently at play.
---