Catherine Price
Catherine Price is a science journalist who is devoted to creating evidence-backed books and resources to help people build joyful and meaningful lives. You can learn more about her and her work at ScreenLifeBalance.com and CatherinePrice.com
Catherine's newest book is THE POWER OF FUN: HOW TO FEEL ALIVE AGAIN, from The Dial Press (2021). In it, Price unpacks the latest research on the necessity of fun and includes tips and strategies to help people find actionable ways to incorporate fun into their daily lives. Groundbreaking, eye-opening, and packed with useful guidance, The Power of Fun is a revealing depiction of the ways that fun is far from trivial. In fact, it is the key to waking up and living a more meaningful life.
Catherine's last book, HOW TO BREAK UP WITH YOUR PHONE: The 30-Day Plan to Take Back Your Life, revealed how the time we spend on our smartphones affects our brains—from our ability to focus to our memory—and what we can do to create healthier long-term relationships with our devices. Evidence-based and thoroughly tested, HOW TO BREAK UP WITH YOUR PHONE is an essential guide for anyone who owns a smartphone.
Catherine's written and multimedia work has appeared in publications including The Best American Science Writing, The New York Times, The San Francisco Chronicle, The Washington Post Magazine, Slate, Salon, Men's Journal, Mother Jones, The Oprah Magazine, and Parade, among others. Her other books include VITAMANIA: How Vitamins Revolutionized The Way We Think About Food (Penguin Press, 2015)—a lively account of the history of vitamins and how we got to where we are today. She is also the author of a parody travel guide called 101 Places Not to See Before You Die (HarperPaperbacks, 2010) and The Big Sur Bakery Cookbook: A Year in the Life of a Restaurant (Harper Collins, 2009).
Catherine is a two-time Société de Chimie Industrielle fellow at the Chemical Heritage Foundation and VITAMANIA was supported in part by the Alfred P. Sloan Foundation. She also has been a fellow at the Mesa Refuge, the Middlebury Program in Environmental Reporting, and the Knight Science Journalism Program at MIT (for its medical evidence and food boot camps), and has been nominated for an American Society of Magazine Editors award (for a package on back health). She's passionate about nutrition, diabetes, health and travel, and also founded a legally themed clothing shop called Illegal Briefs (www.cafepress.com/illegalbriefs). Diagnosed with Type 1 diabetes in 2001, Catherine is a frequent contributor to ASweetLife.org.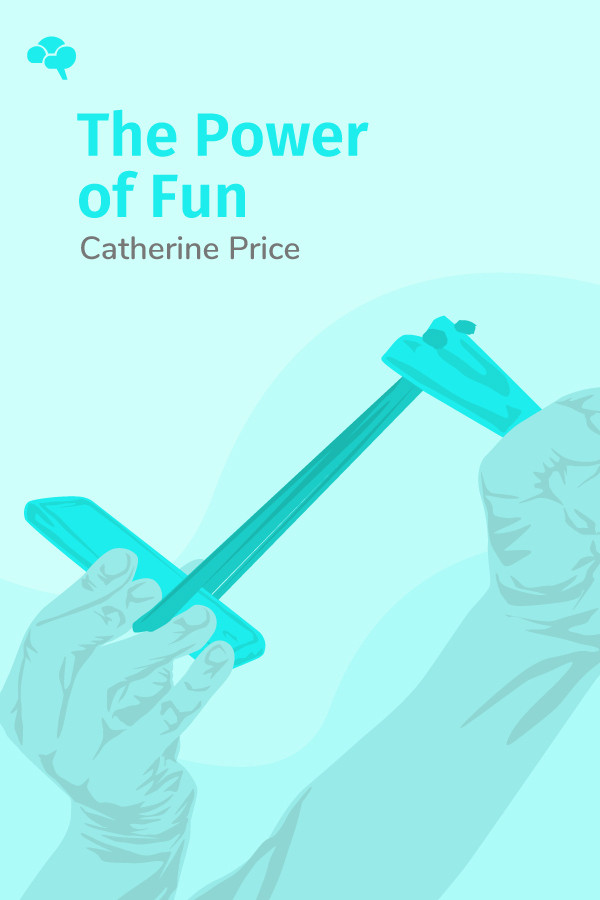 Can you remember the last time you had fun—real, true fun that revitalized you, that caused you to lose track of time and shed that fretting self-consciousness? Many see fun as a frilly nicety or frivolity, but award-winning journalist Catherine Price argues that fun is foundational to life and to recovering that feeling of being alive. Dubbed "the Marie Kondo for brains," Price writes around themes of coming alive and becoming aware of the obstacles thereto. Building on her previous best-seller How to Break Up with Your Phone, she explores why we often struggle with that "dead-inside feeling" of ennui, how modern culture encourages that feeling, and how rediscovering the power of fun can counteract the modern malaise.
---