Douglas Murray
Douglas Kear Murray (born 16 July 1979) is a British author and political commentator. He founded the Centre for Social Cohesion in 2007, which became part of the Henry Jackson Society, where he was associate director from 2011 to 2018. He is also an associate editor of the conservative-leaning British political and cultural magazine The Spectator.
Murray has written columns for publications such as Standpoint and The Wall Street Journal. He is the author of Neoconservatism: Why We Need It (2005), Bloody Sunday: Truths, Lies and the Saville Inquiry (2011) about the Bloody Sunday Inquiry, The Strange Death of Europe: Immigration, Identity, Islam (2017) and The Madness of Crowds: Gender, Race and Identity (2019).
Murray has been described as a conservative, a neoconservative and a critic of Islam. Murray's views and ideology have been described as being proximate to the far-right by a number of academic and journalistic sources and he has been accused of promoting far-right conspiracy theories and for being Islamophobic. The author has been linked to the so-called "Intellectual Dark Web", a loosely affiliated group of intellectuals who are critical of social justice and identity politics.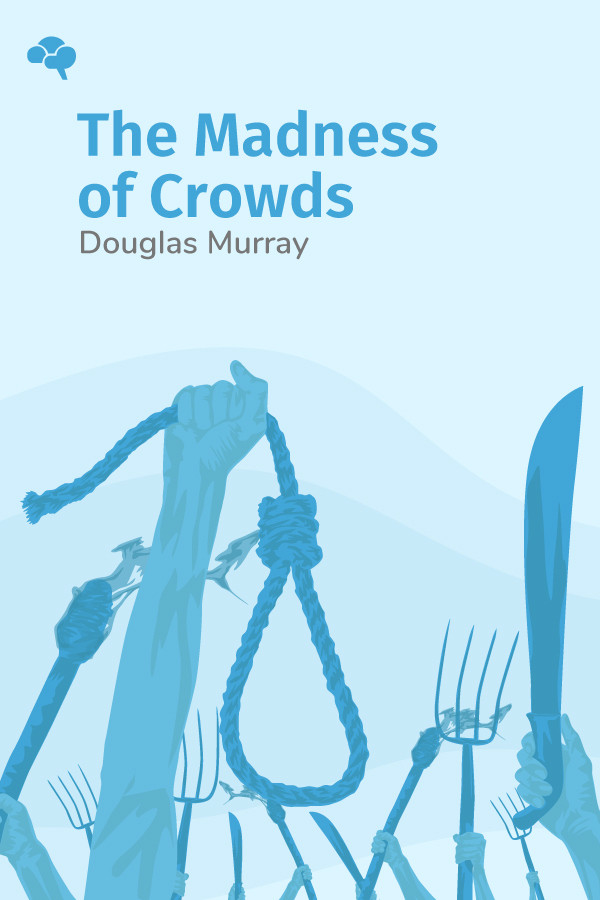 British cultural commentator and editor for The Spectator argues that amidst a series of swift and turbulent cultural changes, Western societies have landed on new, quickly fabricated narratives that have swiftly been adopted by the masses and become difficult to discuss in a civil, productive way.
---