Henry Stuart Hazlitt
Henry Stuart Hazlitt (November 28, 1894 – July 9, 1993) was an American journalist who wrote about business and economics for such publications as The Wall Street Journal, The Nation, The American Mercury, Newsweek, and The New York Times.
Hazlitt started his career at The Wall Street Journal as secretary to the managing editor when he was still a teenager, and his interest in the field of economics began while working there. His studies led him to The Common Sense of Political Economy by Philip Wicksteed which, he later said, was his first "tremendous influence" in the subject. Hazlitt published his first book, Thinking as a Science at age 21.
From 1934 to 1946, Hazlitt was the principal editorial writer on finance and economics for The New York Times, writing both a signed weekly column and most of the unsigned editorials on economics, producing a considerable volume of work. According to Hazlitt, the greatest influence on his writing in economics was the work of Ludwig von Mises, and he is credited with introducing the ideas of the Austrian School of economics to the English-speaking layman. In 1938, for example, he reviewed the recently published English translation of Mises's influential treatise Socialism for The New York Times, declaring it "a classic" and "the most devastating analysis of socialism yet penned." Mises said at a dinner honoring Hazlitt: "In this age of the great struggle in favor of freedom and the social system in which men can live as free men, you are our leader. You have indefatigably fought against the step-by-step advance of the powers anxious to destroy everything that human civilization has created over a long period of centuries... You are the economic conscience of our country and of our nation."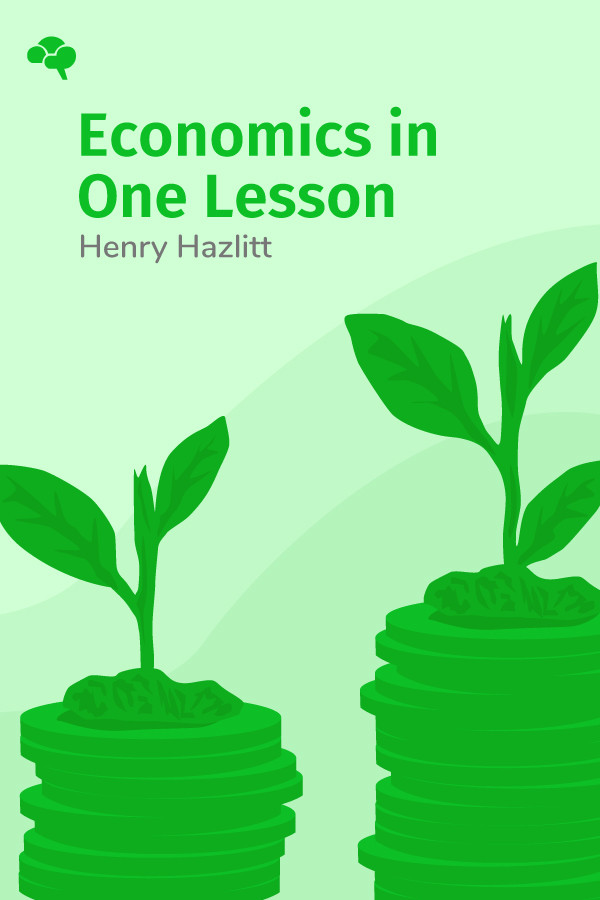 Henry Hazlitt (1894-1993) was a 20th century American journalist, who specialized in business and economics. Widely regarded as one of the century's best journalists in economics, Hazlitt wrote for numerous major publications, such as The Wall Street Journal and The New York Times. In addition to his journalistic endeavors, Hazlitt was a prolific author, publishing over two dozen works in his life. In 1946, after 30 years as an economics journalist, Hazlitt published his most famous book, Economics in One Lesson. It is a succinct distillation of key economic principles that often go unnoticed. The book is organized as a compendium of "economic fallacies." By their refutation, Hazlitt draws out key features of economics for those with no prior education.
---