Mark R. Levin
Mark Reed Levin (/ləˈvɪn/; born September 21, 1957) is an American lawyer, author, and radio personality. He is the host of syndicated radio show The Mark Levin Show, as well as Life, Liberty & Levin on Fox News. Levin worked in the administration of President Ronald Reagan and was a chief of staff for Attorney General Edwin Meese. He is chairman of the Landmark Legal Foundation, has authored seven books, and contributes commentary to various media outlets such as National Review Online. Since 2015, Levin has been editor-in-chief of the Conservative Review and is known for his incendiary commentary.
He has been described as a "right-wing" political "conservative" who is known for strongly criticizing Democrats, as well as encouraging primary challenges to a number of incumbent "RINO" congressional Republicans. He endorsed Ted Cruz in the 2016 Republican presidential primary and declared himself "Never Trump", but reluctantly endorsed Donald Trump after Trump won the Republican nomination. Since the start of the Trump presidency, Levin's commentary has turned staunchly pro-Trump.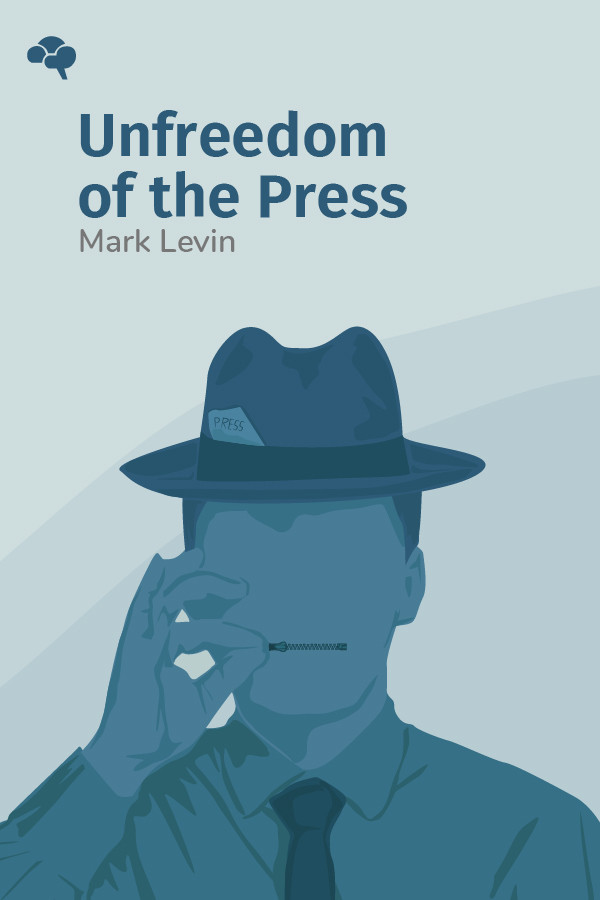 Could it be that the biggest threat to the freedom of the press is not the government—even a Trump-run government—but rather the press itself?
---