Marty Makary
Martin Adel "Marty" Makary is an American surgeon, professor, and author. He practices surgical oncology and gastrointestinal laparoscopic surgery at the Johns Hopkins Hospital, is Mark Ravitch Chair in Gastrointestinal Surgery at Johns Hopkins School of Medicine, and teaches public health policy as Professor of Surgery and Public Health at the Johns Hopkins Bloomberg School of Public Health.
Makary is an advocate for disruptive innovation in medicine and physician-led initiatives such as The Surgical Checklist, which he developed at Johns Hopkins, and was later popularized in Atul Gawande's best-selling book The Checklist Manifesto. Makary was named one of the most influential people in healthcare by Health magazine. In 2018, Makary was elected to the National Academy of Medicine.
In 2016, Makary and his colleagues exposed loopholes in the Orphan Drug Act accounting for higher drug pricing. His article "The Orphan Drug Act: Restoring the Mission to Rare Diseases", covered by Kaiser Heath News, led Senator Grassley's office to announce an investigation into the problem.
In the February 19, 2021, print edition of The Wall Street Journal, Makary predicted that the United States would achieve herd immunity for COVID-19 around April 2021. In a followup opinion piece in the March 24, 2021, The Wall Street Journal, Makary criticized Anthony Fauci, the director of the U.S. National Institute of Allergy and Infectious Diseases (NIAID), for underestimating the level of herd immunity in the United States, arguing that "herd immunity is likely close at hand."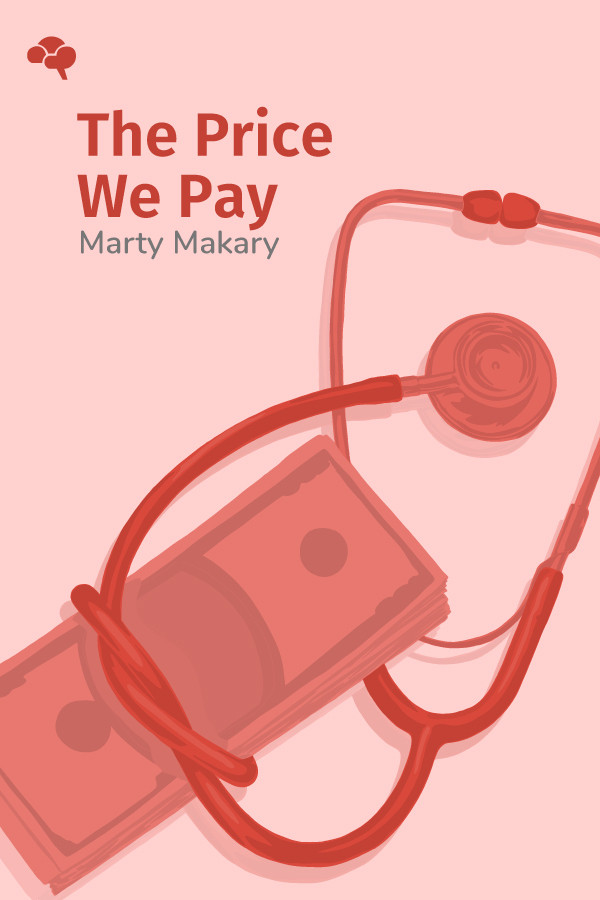 The American healthcare system has seen better days. Costs of even routine medical procedures are astronomical and continue to skyrocket, which raises insurance premiums. One in five Americans has an outstanding medical debt. Many of them are hounded by debt collectors and face financial insolvency. Ordinary citizens are caught up in (and weighed down by) a game that forces them to pay out large sums to hospitals, insurance companies, or both. The burden is becoming increasingly unmanageable, and politicians get mired in debates that only scratch the topsoil.
After interviewing CEOs of hospitals, insurance company executives, politicians, doctors, nurses, and lots of patients in 22 US cities, Johns Hopkins University surgeon and professor Marty Makary sheds light on the imbroglio and proposes solutions. He argues that while the medical system has its share of crooks and opportunists, most professionals are good people who wish to do good but struggle against a dysfunctional system. Makary also draws our attention to a burgeoning social movement that aims to return patients to the forefront of care.
---