Michael Easter
Michael Easter is a leading voice on how humans can integrate modern science and evolutionary wisdom for improved health, meaning, and performance in life and at work. He travels the globe to embed himself with brilliant but often overlooked scientists, thinkers, and people living at the extremes and shares the best of his findings and experiences in books, articles, and other media.
Michael's investigations have taken him into ancient monasteries in Bhutan, US Special Forces training grounds, high-tech genetic labs in Iceland, Fortune-500 boardrooms, the world's most remote wilderness areas, and more.
His work shows science has many answers. But it also shows that many aspects of the human experience and living well cannot be measured. To that end his work often combines the best of the statistical and mystical. It melds topics ranging from medicine and anthropology to theology and philosophy, along with case studies of everyday people doing extraordinary things.
Michael's work has appeared in over 60 countries and has been endorsed by some of the world's largest magazines, past directors of the CIA and Navy SEALs, gold medal-winning Olympians, leading physicians, Pulitzer Prize-winning authors, Buddhist and environmental leaders, and more.
He is the author of The Comfort Crisis. You can also find his writing in Men's Health, where he's a contributing editor, and Outside, Men's Journal, Cosmopolitan, Vice, Esquire, Scientific American, Women's Health, and more. He also shares his thoughts on a Medium feed.
When he's not on the ground reporting, Michael is a professor at UNLV. He co-founded and co-directs of the Public Communications Institute, a think tank at the University of Nevada Las Vegas (UNLV). It conducts science communications research and helps public and private organizations adapt complex messaging to mass audiences.
He's spoken to or consulted for various top-tier universities, medical schools, Fortune-500 companies, government agencies, and some of the country's largest nonprofits.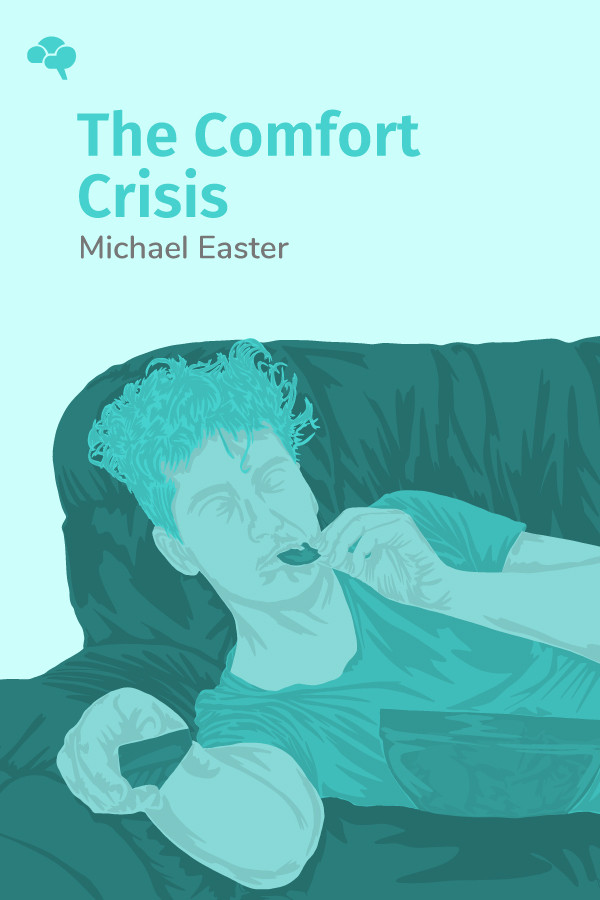 There's a comfort epidemic plaguing society that is so pleasant we still seek it out at all costs. But it is costing us in mental illness, chronic pain, and diminishing quality of life. Ever since realizing that drinking himself into oblivion was failing to protect him from his inner turmoil, Michael Easter has been on a quest to rewire himself by "rewilding" himself, choosing to go on wilderness treks that stretch the limits of his safety-craving self. Based on his experiences and research, he argues that we feel more alive and enjoy life more when we embrace adventure and discomfort, whether that means climbing mountains or simply learning to embrace boredom.
---