Nate Klemp
Nate Klemp, PhD is a writer, philosopher, and entrepreneur. He is co-author of Start Here: Master the Lifelong Habit of Wellbeing and the co-founder of Life Cross Training (LIFE XT), an organization dedicated to bringing optimal wellbeing to all.
Prior to founding LIFE XT, Nate worked as an assistant professor of political science and philosophy at Pepperdine University. Nate holds a B.A. and M.A. in philosophy from Stanford University, where he graduated with honors in Ethics in Society, and a PhD in political philosophy from Princeton University. In his former life as an academic, Nate authored The Morality of Spin: Rhetoric and the Christian Right, a book on the ethics of rhetoric and spin. His essays appeared in Polity, Politics and Religion, Outlines, and edited volumes such as Conservative Christianity and Democracy in America and Manipulating Democracy.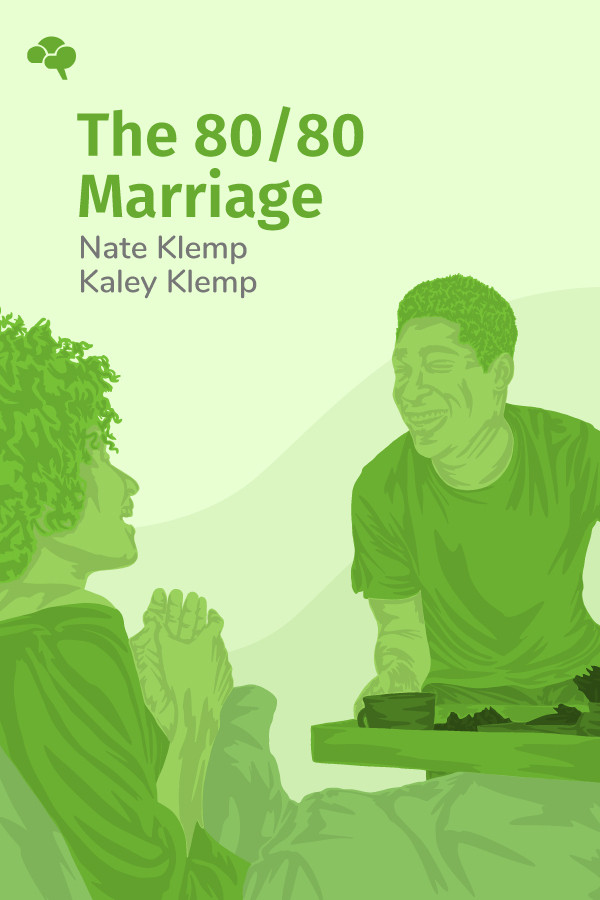 The harmonic, organ-played tune of "Here Comes the Bride" doesn't always echo as background music in a married couple's life. Often, a couple's relationship sounds more like a series of snags and false notes, each one colliding into the next. That's exactly what authors Nate and Kaley Klemp heard when assessing the state of their own 15-year marriage. Thankfully, they escaped this increasingly common marital tune by rewiring their relationship style. In their work, the Klemps reveal the many benefits and elements of the "80/80 model," a way of approaching one's spouse with a kind of genuine selflessness that may have been missing since the honeymoon.
---