Václav Smil
Václav Smil (Czech pronunciation: [ˈvaːtslaf ˈsmɪl]; born 9 December 1943) is a Czech-Canadian scientist and policy analyst. He is Distinguished Professor Emeritus in the Faculty of Environment at the University of Manitoba in Winnipeg, Manitoba, Canada. His interdisciplinary research interests encompass a broad area of energy, environmental, food, population, economic, historical and public policy studies. He has also applied these approaches to energy, food and environmental affairs of China.
He is a Fellow of the Royal Society of Canada (Science Academy) and the recipient of the American Association for the Advancement of Science Award for Public Understanding of Science and Technology in 2000. In 2010, he was named by Foreign Policy magazine to its list of FP Top 100 Global Thinkers. In 2013, he was appointed by the Governor General to the Order of Canada. In the fall of 2013, he was the EADS Distinguished Visitor at the American Academy in Berlin.
He has been an invited speaker in more than 300 conferences and workshops in the US, Canada, Europe, Asia and Africa, has lectured at many universities in North America, Europe and East Asia and has worked as a consultant for many US, European Union and international institutions.

Included among Smil's admirers is Microsoft co-founder Bill Gates, who has read all of Smil's 36 books. "I wait for new Smil books the way some people wait for the next Star Wars movie," Gates wrote in 2017. "I'll forever be Bill Gates' scientist," Smil ruefully said. "He's a slayer of bullshit," says David Keith, an energy and climate scientist at Harvard University.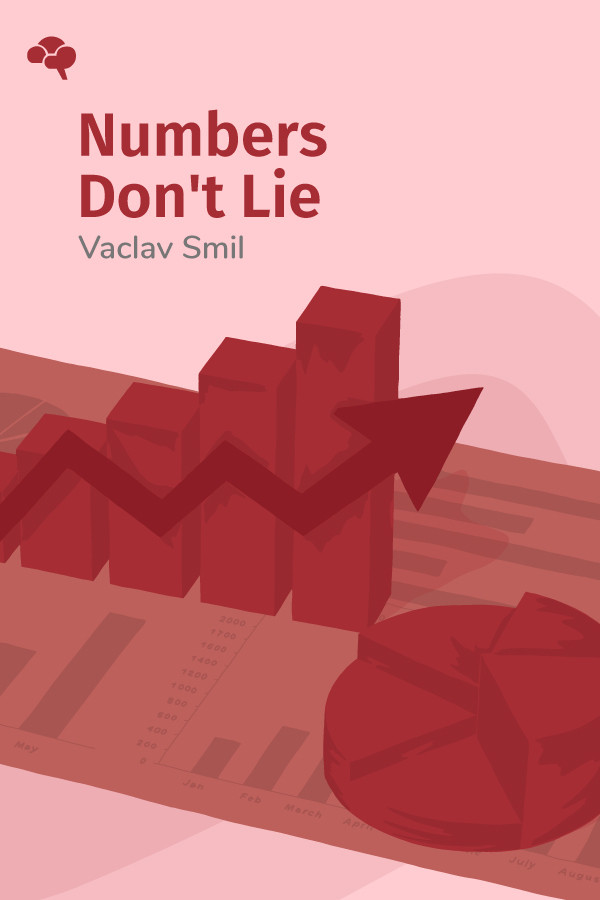 The insights contained here are just a smattering of the 71 snapshots Vaclav Smil offers us in his book Numbers Don't Lie. Each story offers an opportunity to sharpen low-resolution ideas about population, civilization, globalization, energy usage, technology, and the environment using the most reliable statistics available on the subjects. The internet is already bursting with facts and figures—most of which are misleading, outdated, outright false, or fail to offer a sense of scale, proportion, and context. Smil goes to great lengths to be objective, pulling statistics from only four kinds of primary sources: "worldwide statistics published by global organizations, yearbooks issued by national institutions, historical statistics compiled by national agencies, and papers in scientific journals." Taken together, these figures help us better understand our world and current moment in history.
---