Ayaan Hirsi Ali
Ayaan Hirsi Ali (born Ayaan Hirsi Magan, 13 November 1969) is a Somali-born Dutch-American activist, feminist, author, scholar and former politician. She received international attention as a critic of Islam and advocate for the rights and self-determination of Muslim women, actively opposing forced marriage, honor violence, child marriage and female genital mutilation. She has founded an organisation for the defense of women's rights, the AHA Foundation.
Ayaan Hirsi Ali is a Fellow with the Hoover Institution at Stanford University, a Fellow with the Future of Diplomacy Project at the Belfer Center for Science and International Affairs at The Harvard Kennedy School, a visiting scholar at the American Enterprise Institute in Washington, D.C., and a member of the Council on Foreign Relations.
In 2003, Hirsi Ali was elected a member of the House of Representatives, the lower house of the States General of the Netherlands, representing the centre-right People's Party for Freedom and Democracy (VVD). A political crisis related to the validity of her Dutch citizenship—namely the accusation that she had lied on her application for political asylum—led to her resignation from parliament, and indirectly to the fall of the second Balkenende cabinet in 2006.
In 2005, Hirsi Ali was named by Time magazine as one of the 100 most influential people in the world. She has also received several awards, including a free speech award from the Danish newspaper Jyllands-Posten, the Swedish Liberal Party's Democracy Prize, and the Moral Courage Award for commitment to conflict resolution, ethics, and world citizenship. Critics accuse Ali of having built her political career on Islamophobia, and questioned her scholarly credentials "to speak authoritatively about Islam and the Arab world". Her works have been accused of using neo-Orientalist portrayals and of being an enactment of the colonial "civilizing mission" discourse.
Hirsi Ali migrated to the United States and became a U.S. citizen in 2013. She has published two autobiographies, in 2006 and 2010. She married the British historian and commentator Niall Ferguson in 2011.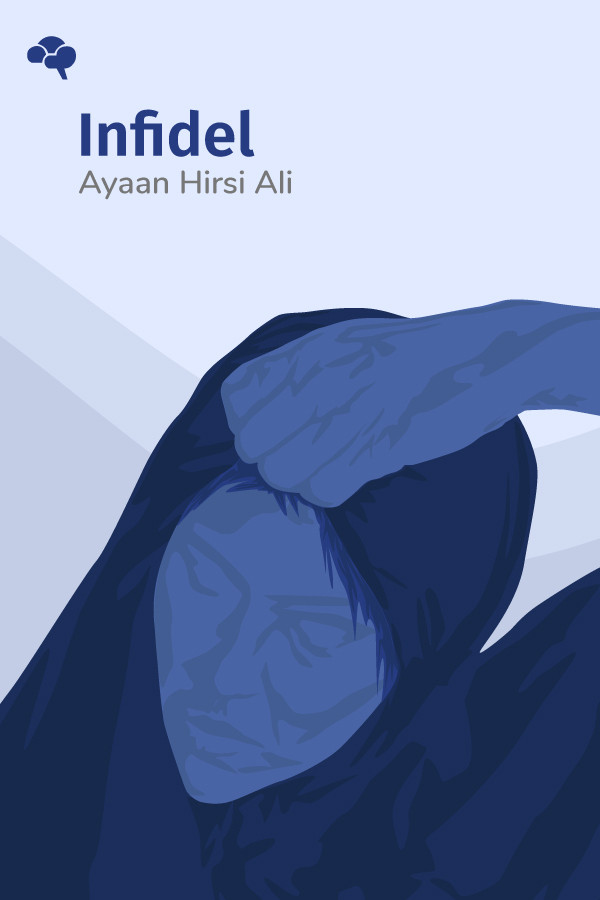 Ayaan Hirsi Ali is a lecturer, scholar, and advocate for the rights of women and the reform of Islam. Infidel details her journey from one of the poorest countries in Africa with little power over how her life would unfold, to her escape from an arranged marriage, to her rise in politics in Europe and scholarship in North America, to the reasons why she now has full-time bodyguards.
---