Chad Littlefield
Chad Littlefield is the co-founder and Chief Experience Officer of We and Me, Inc. (www.weand.me)—an organization whose mission is to create conversations that matter. Leaders call Chad when they want to amplify connection, belonging, and trust in their organization. Forbes calls Chad a "global expert on asking questions that build trust and connection in teams." He is a TEDx speaker, author of the Pocket Guide to Facilitating Human Connections, and creator of We! Connect Cards™, which are now being used to create conversations that matter on campuses and companies in over 80 countries around the world. Most recently, Chad and his partner Will Wise launched their new book, Ask Powerful Questions: Create Conversations that Matter, now a #1 Amazon Bestseller.
Chad has led workshops, trainings, retreats, and interactive keynotes at JetBlue, Starbucks, Conscious Capitalism International, Johnson & Johnson, Penn State, Notre Dame, George Mason University, Typeform, Goodwill, and dozens of conferences.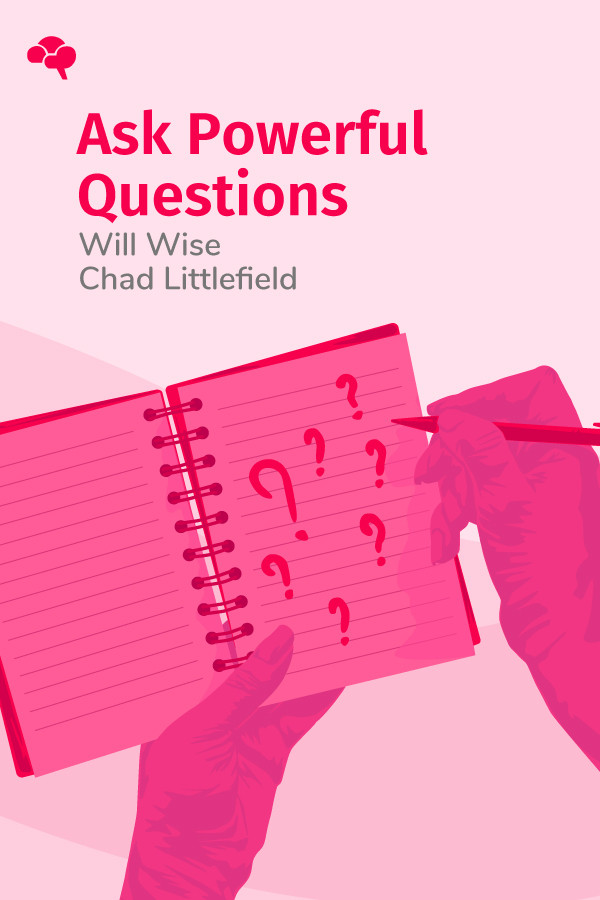 This book was born of social awkwardness and frequent failure. International speaker Will Wise felt like an outsider until he discovered the power that good questions have to unlock life experiences and form meaningful connections with others. Since then, he and Chad Littlefield have teamed up to run workshops for a variety of organizations around the world, with the goal of building cultures of trust and belonging.
---