Chuck Bryant
Charles Wayne Bryant is always introduced on the show as Charles W. "Chuck" Bryant, but fans often refer to him as "Chuckers." Born March 15, 1971, Bryant was raised Baptist and played church league sports, although his "constant struggle with [his] religious upbringing" has been "well documented over the years."
Bryant grew up in DeKalb County, Georgia but his family lived in "rural Mississippi since the dawn of time." He attended an elementary school where his father was the principal and graduated from Redan High School. His mother, Diane, was also a teacher. He has a brother named Scott who is three years older, and a sister who is six years older, and a brother-in-law who is a Marine Corps General. His uncle, Ed Bryant, is a former Republican member of the U.S. House of Representatives from Tennessee. Bryant once appeared on the cover of Guideposts magazine.
Bryant attended the University of Georgia where he studied English. After college, he took classes in screenwriting at New York University's film school and then moved to Los Angeles for four years. He has also lived in New Jersey.
Bryant is married to Emilie Sennebogen, and in 2015 the couple adopted a daughter, Ruby Rose, who shares a birthday with Clark. As a self-described "crazy animal person," he has multiple pets. He plays the guitar in an "old man band," called "El Cheapo". Humorist John Hodgman is a "dear friend."
He is the author of six screenplays, including one about a Southern Baptist church called "Sweet, Sweet Spirit," but did not find success in that field. While in Los Angeles, he was a production assistant on TV commercials, a few indie movies, and music videos, which he says helped with the TV version of Stuff You Should Know. He was hired at HowStuffWorks after a friend got a job there, and submitted the first act of a screenplay as a writing sample.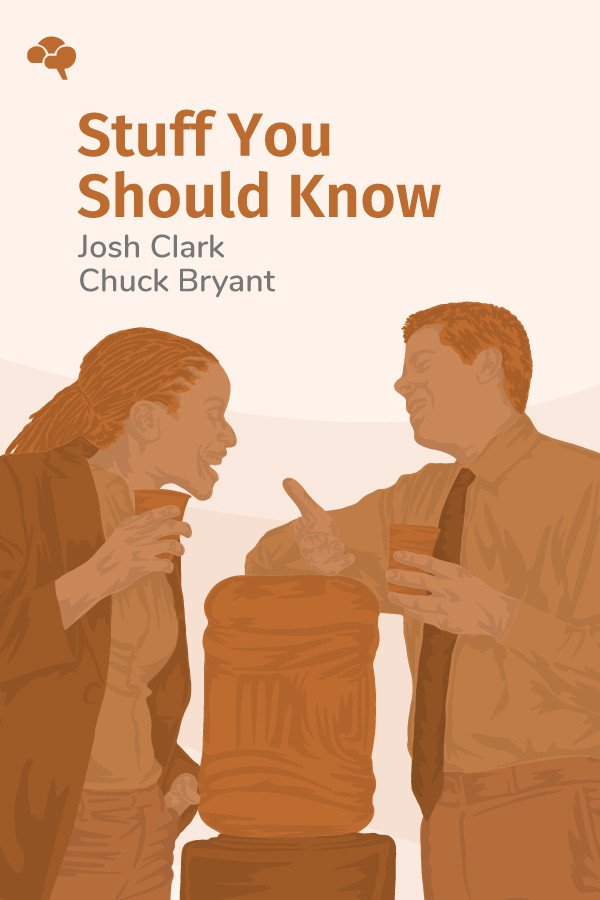 This information probably won't save the world, but it could enhance your trivia game. In Stuff You Should Know, a pair of podcasters provides a smorgasbord of interesting facts about the world in which we live—some obscure and tucked away, others hiding in plain sight.
---