Daniel Amen
Daniel Gregory Amen (born July 1954) is an American celebrity doctor who practices as a psychiatrist and brain disorder specialist as director of the Amen Clinics. He is a five-times New York Times best-selling author as of 2012.
Amen has built a profitable business around the use of SPECT (single photon emission computed tomography) imaging for purported diagnostic purposes. His marketing of SPECT scans and much of what he says about the brain and health in his books, media appearances, and marketing of his clinics has been condemned by scientists and doctors as lacking scientific validity and as being unethical, especially since the way SPECT is used in his clinics exposes people to harmful radiation with no clear benefit.
Amen has studied brain injuries affecting professional athletes, and has consulted on post-concussion issues for the National Football League.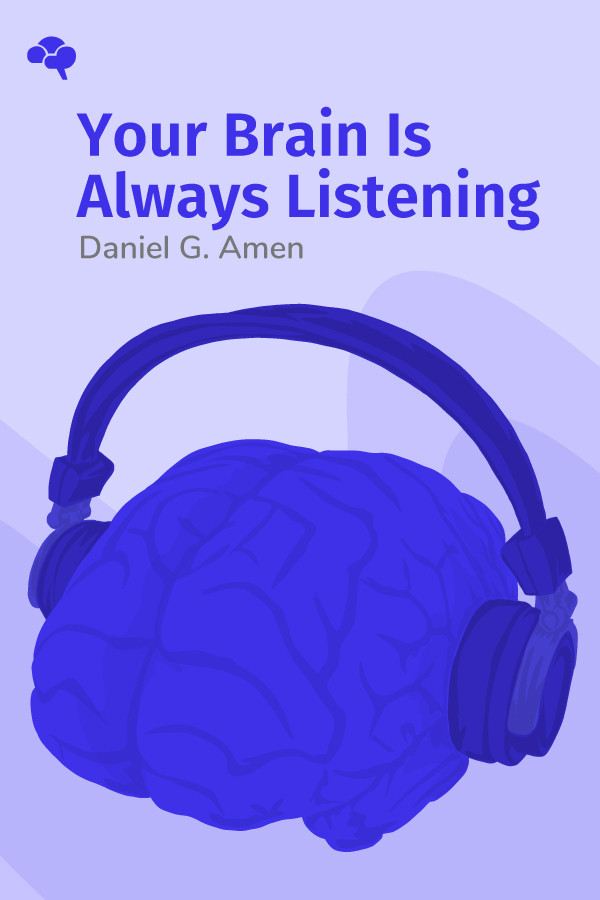 Daniel Amen has been a psychiatrist for decades and runs Amen Clinics, a network of medical centers that have conducted more brain scans than any other institution in the world—approaching 200,000 at the time of this book's publication in 2021. In Your Brain Is Always Listening, Amen shows us how hidden influences (dragons) in our brains are always listening and ready to be activated. Amen explores how these dragons operate and offers a crash course in how to tame your dragons.
---