David Mamet
David Alan Mamet (/ˈmæmɪt/; born November 30, 1947) is an American playwright, filmmaker, and author. He won a Pulitzer Prize and received Tony nominations for his plays Glengarry Glen Ross (1984) and Speed-the-Plow (1988). He first gained critical acclaim for a trio of off-Broadway 1970s plays: The Duck Variations, Sexual Perversity in Chicago, and American Buffalo. His plays Race and The Penitent, respectively, opened on Broadway in 2009 and previewed off-Broadway in 2017.
Feature films that Mamet both wrote and directed include House of Games (1987), Homicide (1991), The Spanish Prisoner (1997), and his biggest commercial success, Heist (2001). His screenwriting credits include The Postman Always Rings Twice (1981), The Verdict (1982), The Untouchables (1987), Hoffa (1992), Wag the Dog (1997), and Hannibal (2001). Mamet himself wrote the screenplay for the 1992 adaptation of Glengarry Glen Ross, and wrote and directed the 1994 adaptation of his play Oleanna (1992). He was the executive producer and a frequent writer for the TV show The Unit (2006–2009).
Mamet's books include: On Directing Film (1991), a commentary and dialogue about film-making; The Old Religion (1997), a novel about the lynching of Leo Frank; Five Cities of Refuge: Weekly Reflections on Genesis, Exodus, Leviticus, Numbers and Deuteronomy (2004), a Torah commentary with Rabbi Lawrence Kushner; The Wicked Son (2006), a study of Jewish self-hatred and antisemitism; Bambi vs. Godzilla, a commentary on the movie business; The Secret Knowledge: On the Dismantling of American Culture (2011), a commentary on cultural and political issues; and Three War Stories (2013), a trio of novellas about the physical and psychological effects of war.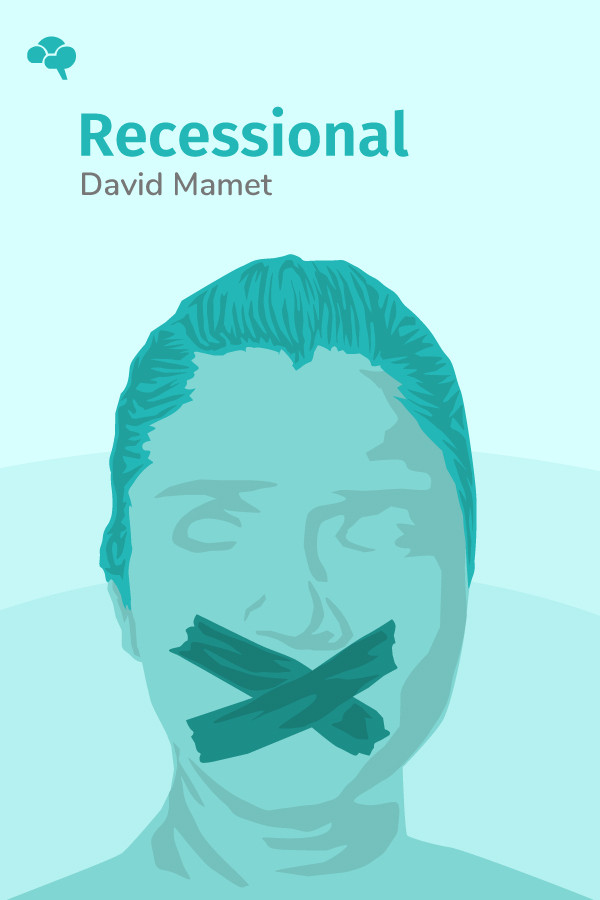 Pulitzer Prize winner and Academy Award nominee David Mamet is a prolific author, essayist, playwright, screenwriter, and film director. In this book, he strives to achieve clarity on several big societal questions, such as how we came to the place where the Left has taken over our schools, speech, and children, as well as how we've lost our ability to discuss differences of opinion.
---