Dietrich Bonhoeffer
Dietrich Bonhoeffer (German: [ˈdiːtʁɪç ˈbɔn.høː.fɐ]); 4 February 1906 – 9 April 1945) was a German Lutheran pastor, theologian, anti-Nazi dissident, and key founding member of the Confessing Church. His writings on Christianity's role in the secular world have become widely influential, and his book The Cost of Discipleship is described as a modern classic. Apart from his theological writings, Bonhoeffer was known for his staunch resistance to the Nazi dictatorship, including vocal opposition to Hitler's euthanasia program and genocidal persecution of the Jews. He was arrested in April 1943 by the Gestapo and imprisoned at Tegel prison for one and a half years. Later, he was transferred to Flossenbürg concentration camp.
Bonhoeffer was accused of being associated with the 20 July plot to assassinate Adolf Hitler and was then quickly tried along with other accused plotters, including former members of the Abwehr (the German Military Intelligence Office). He was hanged on 9 April 1945 as the Nazi regime was collapsing.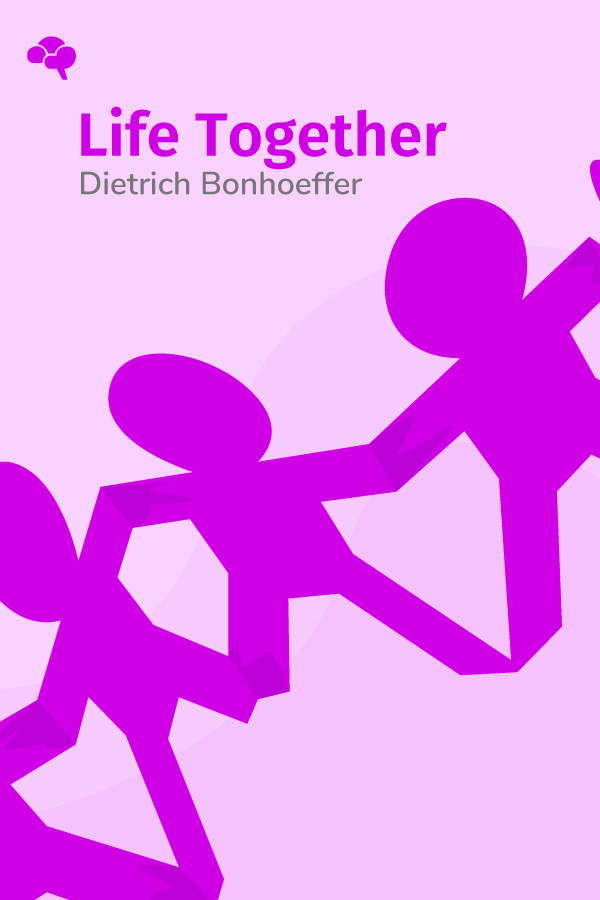 Dietrich Bonhoeffer was a pastor, theologian, and martyr. As Hitler continued to gain power, Bonhoeffer left the United States for his native Germany in hopes of strengthening the German church being pressured into submitting to Nazism. He paid for his subversion and ties to the resistance network with imprisonment and the gallows. In his short life, he penned several books about what it means to follow Jesus, which have become classics in Christian thought. In Life Together, Bonhoeffer gives insight into what Christian fellowship does and does not entail.
---