Florence Williams
Florence Williams (born March 16, 1967) is an American journalist and nonfiction author whose work focuses on the environment, health and science. She is a contributing editor at Outside magazine and a freelance writer for National Geographic, the New York Times, New York Times Magazine, The New York Review of Books, Slate, Mother Jones, High Country News, O-Oprah, W., Bicycling and numerous other publications.
Her first book, Breasts: A Natural and Unnatural History, received the Los Angeles Times Book Prize in science and technology and the 2013 Audie in general nonfiction. The New York Times named it a notable book of 2012.
Her second book, The Nature Fix, investigates connections between the brain and nature was released in February 2017. Edward O. Wilson calls the book, "A beautifully written, thoroughly enjoyable exposition of a major principle of human life now supported by evidence in biology, psychology, and medicine."
She was a Scripps Fellow at the Center of Environmental Journalism at the University of Colorado. She is a fellow at the Center for Humans and Nature and a visiting scholar at George Washington University. She serves on the board of nonprofit environmental magazine, High Country News.
She has received many awards, including six magazine awards from the American Society of Journalists and Authors and the John Hersey Prize at Yale. Her work has been anthologized in numerous books, including Outside 25, the New Montana Story, How the West Was Warmed and Best American Science and Nature Writing 2008. She was named "Author of the week" by The Week in May, 2012. The Wall Street Journal calls her writing "droll and crisp."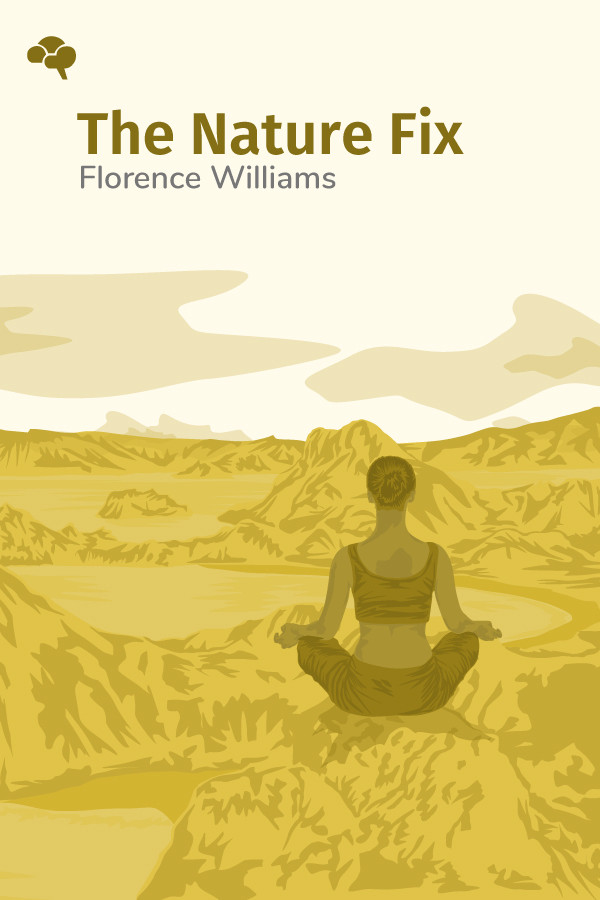 Journalist Florence Williams looks at the scientific research about the innumerable benefits that time outdoors brings us.
---