Jacques Ellul
Jacques Ellul (/ɛˈluːl/; French: [ɛlyl]; January 6, 1912 – May 19, 1994) was a French philosopher, sociologist, lay theologian, and professor who was a noted Christian anarchist. Ellul was a longtime Professor of History and the Sociology of Institutions on the Faculty of Law and Economic Sciences at the University of Bordeaux. A prolific writer, he authored more than 60 books and more than 600 articles over his lifetime, many of which discussed propaganda, the impact of technology on society, and the interaction between religion and politics. The dominant theme of his work proved to be the threat to human freedom and religion created by modern technology. Among his most influential books are The Technological Society and Propaganda: The Formation of Men's Attitudes.
Considered by many a philosopher, Ellul was by training a sociologist who approached the question of technology and human action from a dialectical viewpoint. His constant concern was the emergence of a technological tyranny over humanity. As a philosopher and theologian, he further explored the religiosity of the technological society. In 2000 the International Jacques Ellul Society was founded by a group of former Ellul students. The society, which includes scholars from a variety of disciplines, is devoted to continuing Ellul's legacy and discussing the contemporary relevance and implications of his work.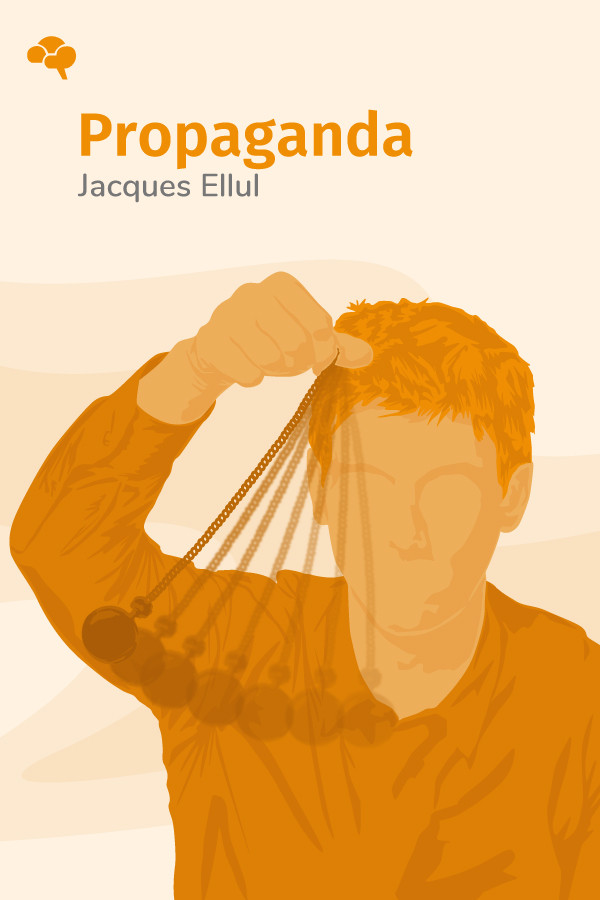 This classic study of propaganda (first published in 1965) has only grown more pertinent and frightening with age. Unlike other works that approach propaganda from a strictly psychological perspective, social theorist Jacques Ellul approaches the topic more sociologically, with an appreciation for the interrelated systems that can cripple our thinking and manipulate our actions.
---