James Comey
James Brien Comey Jr. (born December 14, 1960) is an American lawyer who was the 7th Director of the Federal Bureau of Investigation (FBI) from 2013 until his dismissal in May 2017. Comey had been a registered Republican for most of his adult life; in 2016 he described himself as unaffiliated.
Comey was the U.S. Attorney for the Southern District of New York from January 2002 to December 2003, and the United States Deputy Attorney General from December 2003 to August 2005 in the administration of President George W. Bush. Comey appointed Patrick Fitzgerald to be the Special Counsel to head the grand jury investigation into the Plame affair after Attorney General John Ashcroft recused himself.
In August 2005, Comey left the U.S. Department of Justice (DOJ) and became general counsel and senior vice president of Lockheed Martin, based in Bethesda, Maryland. In 2010, he became general counsel at Bridgewater Associates, based in Westport, Connecticut. In early 2013, he left Bridgewater to become a Senior Research Scholar and Hertog Fellow on National Security Law at Columbia Law School. He served on the board of directors of HSBC Holdings until July 2013.
In September 2013, President Barack Obama appointed Comey to the position of Director of the FBI. In that capacity, he was responsible for overseeing the FBI's investigation of the Hillary Clinton email controversy. His role in the 2016 U.S. presidential election, particularly with regard to his public communications, was highly controversial. Many Clinton supporters feel that Comey's decisions might have cost her the presidency. In one of those decisions, he reopened the investigation into Clinton's emails less than two weeks before the election. Comey also received heavy criticism from Republicans, in part after it was revealed that he had begun drafting an exoneration letter for Clinton before the investigation was complete.
President Donald Trump dismissed Comey on May 9, 2017. Statements from Trump and the White House suggested that he had been dismissed to ease the "pressure" Trump was under due to the Russia investigation. Later that month, Comey arranged for a friend to tell the press about a memo he had written after a February 14 private meeting with the president. It said Trump had asked him to end the FBI's investigation into Michael Flynn, the former National Security Advisor. The dismissal, the memo, and Comey's subsequent Congressional testimony were interpreted by some commentators as evidence of obstruction of justice by the President, and became part of a widening investigation by Robert Mueller, the Special Counsel appointed to probe Russian interference in the 2016 presidential election.
On June 14, 2018, the DOJ Inspector General released his report on the FBI's handling of the Clinton email investigation, which criticized Comey's actions during the 2016 election. The report stated that Comey made "a serious error in judgment" by sending the letter to Congress about the reopening of Clinton's email investigation, but it found no evidence to support claims by Trump and his supporters that the FBI "rigged the case to clear Clinton".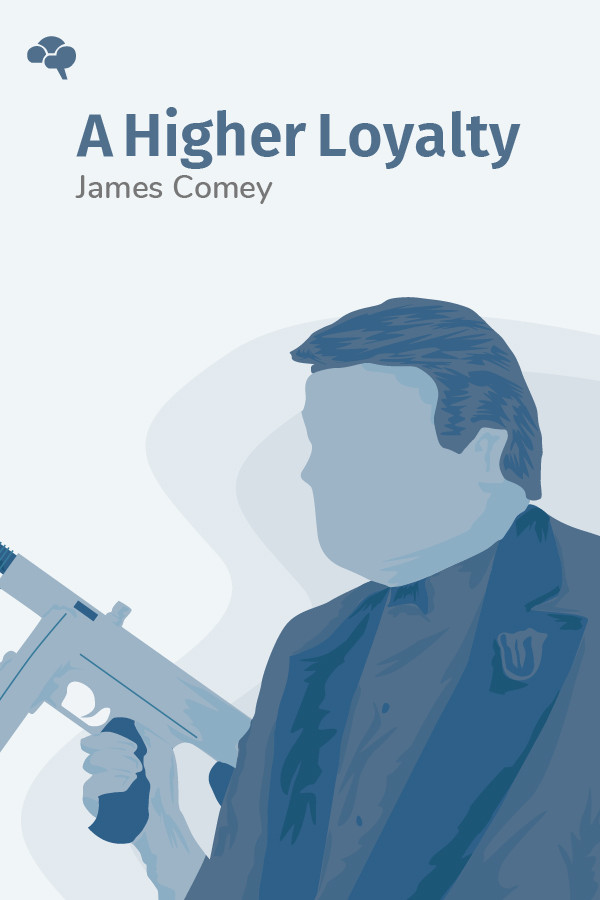 Former FBI director James Comey urges a return to ethical leadership and a commitment not merely to a political party or particular person, but to lasting values, like integrity and truth. From interactions with Mafia bosses in New York to private conversations with presidents in D.C., Comey offers us examples of exemplary (and less-than-exemplary) leadership from his work as a federal prosecutor and director of an intelligence agency.
---