Jim Collins
James C. "Jim" Collins (born 1958) is an American author and lecturer on the subject of company sustainability and growth. Having invested a quarter century of research into the topic, he has authored or co-authored six books that have sold in total more than ten million copies worldwide.

Driven by a relentless curiosity, Jim began his research and teaching career on the faculty at Stanford Graduate School of Business, where he received the Distinguished Teaching Award in 1992. In 1995, he founded a management laboratory in Boulder, Colorado, where he conducts research and engages in Socratic dialogue with CEOs and senior leadership teams. In addition to his work in the business sector, Jim has passion for learning and teaching in the social sectors, including education, healthcare, government, faith-based organizations, social ventures, and cause-driven non-profits. In 2012 and 2013, he had the honor to serve a two-year appointment as the Class of 1951 Chair for the Study of Leadership at the United States Military Academy at West Point.

Jim holds a bachelor's degree in mathematical sciences and an MBA from Stanford University, and honorary doctoral degrees from the University of Colorado and the Peter F. Drucker Graduate School of Management at Claremont Graduate University.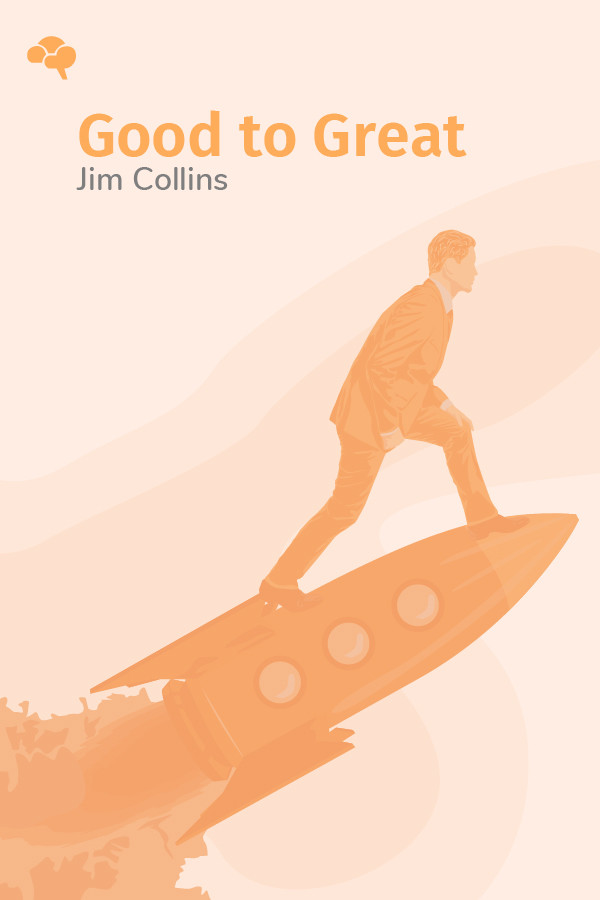 The best way for a new enterprise to achieve significant, sustainable success is to begin with the proper DNA: those tried-and-true traits common to high-achieving companies. But what about those companies that were not successful from the outset, those perpetually mediocre organizations? Is there any hope for them to move from good to great? According to bestselling author Jim Collins, it is possible. Collins elucidates key elements that fueled various companies' sudden ascendancy.
---