Josh Clark
Josh Malcolm Clark was born July 15, 1976. He grew up in Toledo, Ohio and was raised Catholic, attending a Catholic school. He moved to Marietta, Georgia as a teenager. Clark's father's name is Mal, an HVAC engineer. He had a sister named Karen, who died in 1992 in a car accident when Josh was 16 years old, and two brothers-in-law, one of whom is also named Josh.
In 2010 Clark lived with his then-girlfriend Umi (who is six months younger than him) in midtown Atlanta; he proposed on August 13, 2011 and the couple has since married.
He is a former smoker, drinks a lot of coffee, and is an amateur mixologist. His hero is Muhammad Yunus. His favorite books include 1491 and 1493 by Charles C. Mann which he frequently quotes and/or references in the SYSK podcast. Josh is also a fan of The Simpsons, Firefly, Dollywood, and Quentin Tarantino.
He attended Sprayberry High School and studied history and anthropology at the University of Georgia. As a youth interested in the paranormal, he wanted to study parapsychology at Duke University. Also as a child, he was an avid reader of Uncle John's Bathroom Reader, as mentioned in many podcasts, and he jokingly cites Uncle John's Bathroom Reader as the source of the majority of his knowledge. This admiration was eventually reciprocated when UJBR mentioned SYSK on their website and had one of their employees feature as a guest on SYSK's Barbie doll podcast.
After college he pursued a career in journalism, working as "a cub reporter" in Henry County, Georgia, and was the founding editor of The Washboard Weekly, an "edgy tabloid" in Johnson City, Tennessee. It went out of business due to a lack of advertising.
Before joining HowStuffWorks in 2007 he was a self described factotum who held many jobs. He had a paper route, washed dogs, and held "jobs that involved shovels." Before recording his first episode in 2008, Clark had never listened to a podcast, and didn't know what one was.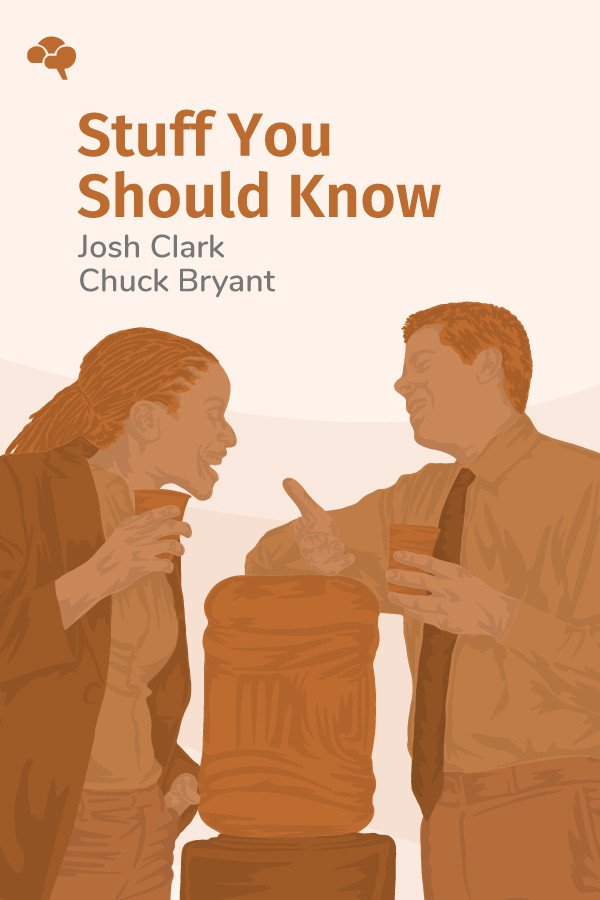 This information probably won't save the world, but it could enhance your trivia game. In Stuff You Should Know, a pair of podcasters provides a smorgasbord of interesting facts about the world in which we live—some obscure and tucked away, others hiding in plain sight.
---