Marcus Buckingham
Marcus Buckingham (born 11 January 1966) is a British author, motivational speaker and business consultant.
While studying at Cambridge, Buckingham was recruited by educational psychology professor Donald O. Clifton, the founder of Selection Research, Incorporated (SRI). Clifton had co-founded SRI to develop interviews that would allow businesses to identify talents in individuals, to match people to the right roles.
SRI acquired The Gallup Organization in 1988, and took on the Gallup name. As part of Gallup, Buckingham became a member of a team working on a survey that measured a broad range of factors that contribute to employee engagement. Based on those surveys and on interviews with thousands of managers, Buckingham published (with coauthor Curt Coffman) First, Break All the Rules (Simon and Schuster, 1999). According to its subtitle, the book describes "what the world's greatest managers do differently" The book became a New York Times best-seller and has over a million copies in print. It was also chosen by Jack Covert and Todd Sattersten as one of "The 100 Best Business Books of All Time" in their book of the same name.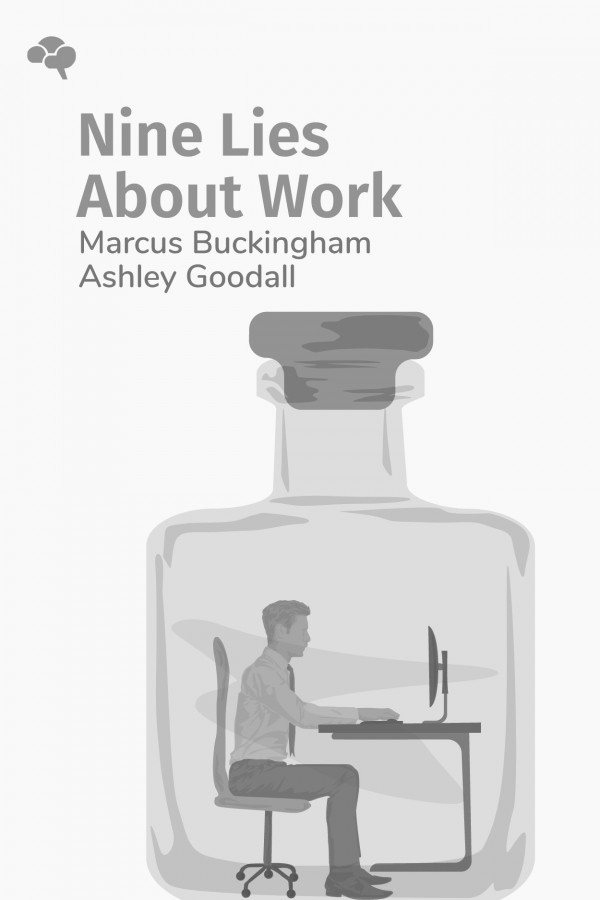 Harvard Business Review asked two leadership and business wizards to bring a dose of realism to the world of work, where myths about what makes for a satisfying career keep misery levels high and satisfaction levels low.
---