Newt Gingrich
Newton Leroy Gingrich McPherson (born June 17, 1943) is an American politician and author, born in Pennsylvania, later representing Georgia in Congress, and ultimately serving as 50th Speaker of the United States House of Representatives from 1995 to 1999. He represented Georgia's 6th congressional district as a Republican from 1979 until his resignation in 1999. In 2012, Gingrich was a candidate for the Republican Party presidential nomination.
A teacher of history and geography at the University of West Georgia in the 1970s, Gingrich won election to the United States House of Representatives in November 1978, the first Republican in the history of Georgia's 6th congressional district to do so. He served as House Minority Whip from 1989–95, and Speaker of the House from 1995–99.A co-author and architect of the "Contract with America", Gingrich was a major leader in the Republican victory in the 1994 congressional election. In 1995, Time named him "Man of the Year" for "his role in ending the four-decades-long Democratic majority in the House".
As House Speaker, Gingrich oversaw passage by the House of welfare reform and a capital gains tax cut in 1997. The poor showing by Republicans in the 1998 Congressional elections, a reprimand from the House for Gingrich's ethics violation, and pressure from Republican colleagues, resulted in Gingrich's resignation from the speakership on November 6, 1998. He resigned altogether from the House on January 3, 1999.
Since leaving the House, Gingrich has remained active in public policy debates and worked as a political consultant. He founded and chaired several policy think tanks, including American Solutions for Winning the Future and the Center for Health Transformation. He has written or co-authored 27 books. In May 2011, he announced his campaign for the Republican presidential nomination. On May 2, 2012, Gingrich ended his presidential campaign and endorsed front runner Mitt Romney, who won the nomination.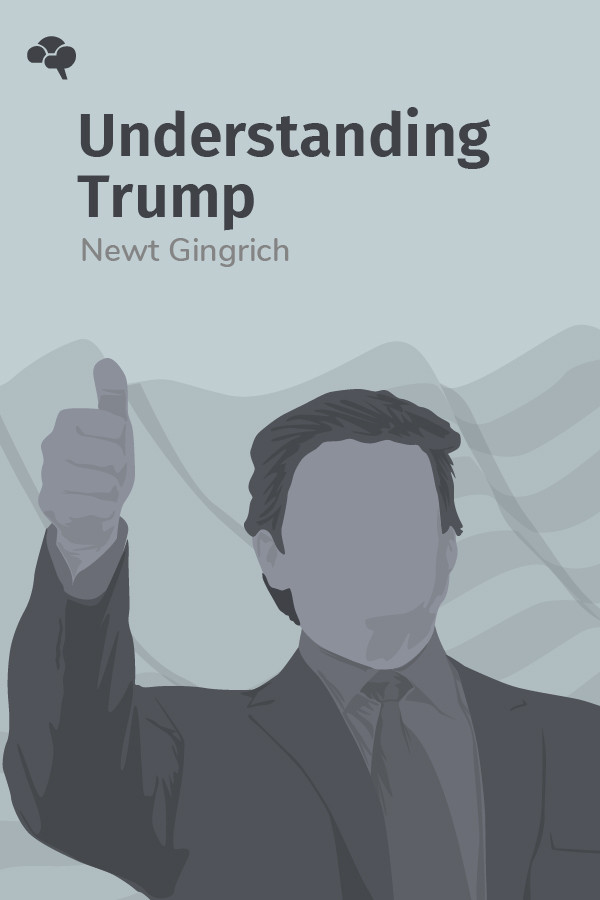 According to Gingrich, America has never seen a candidate like Donald Trump. Academia, the left, and the elite media have no idea how to deal with this outsider, and, as a result, they have let loose a torrent of criticism towards Trump, his policies, and his cabinet. Whatever one might think of Trump, there is no doubt that he has tapped into a part of America that felt it had been neglected and forgotten. Gingrich shares some perceptions gained through his personal interactions with Trump and familiarity with Trump's life.
---