Paul Johnson
Paul Bede Johnson (born 2 November 1928) is an English journalist, popular historian, speechwriter, and author. Although associated with the political left in his early career, he is now a conservative popular historian.
Johnson was educated at the Jesuit independent school Stonyhurst College, and at Magdalen College, Oxford. He first came to prominence in the 1950s as a journalist writing for and later editing the New Statesman magazine. A prolific writer, Johnson has written over 40 books and contributed to numerous magazines and newspapers.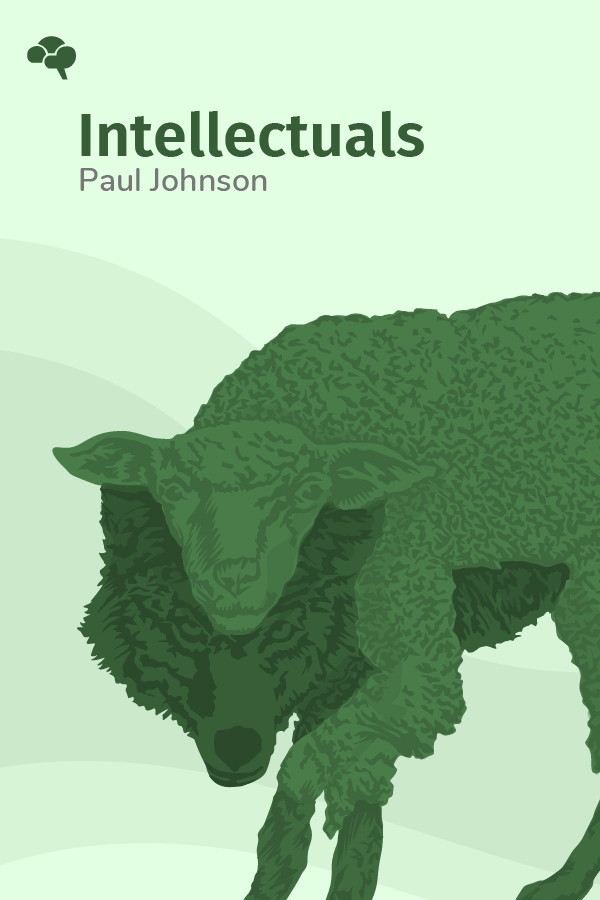 Intellectuals have become an increasingly formative force in our world over the past several centuries. Some thinkers have retained cult-like followings even years after their deaths. But what were these famous intellectuals, self-proclaimed friends of humanity, actually like? Was their treatment of those closest to them as lofty and magnanimous as the sentiments they expressed in writing?
---