Peter Schweizer
Peter Franz Schweizer (born November 24, 1964) is an American investigative journalist, novelist, author, and political consultant. He is the president of the Government Accountability Institute (GAI) and a former William J. Casey Research Fellow at Stanford University's Hoover Institution.
Schweizer wrote Clinton Cash, a 2015 book that discusses donations made to the Clinton Foundation by foreign entities, paid speeches made by Bill and Hillary Clinton, and the Clintons' income since they left the White House, in 2001.
While in high school he attended the National Conservative Students Conference at George Washington University and was a member of Young Americans for Freedom (YAF). He was a YAF alumnus speaker at the 34th annual National Conservative Student Conference. He attended George Washington University and graduate school on YAF scholarships. He was on YAF staff starting 1993 and edited its magazine Libertas. He worked with Steve Bannon on a documentary about former Hollywood movie star and president Ronald Reagan. He donated money to the campaigns of Republicans Adam Hasner in 2011 and Ken Sukhia in 2016.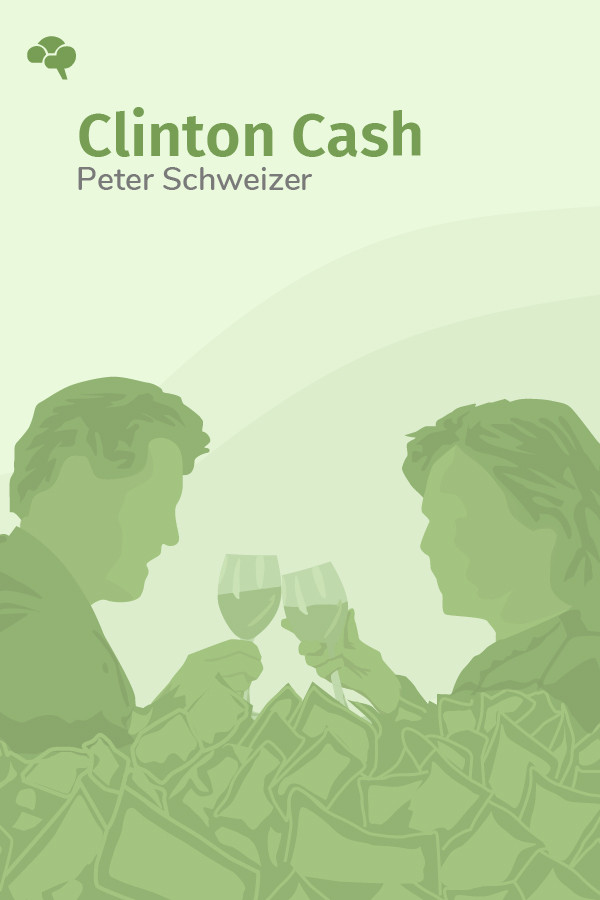 At the end of Bill Clinton's presidency, Hillary described the Clintons as "dead broke." If this was how the early 2000s started for the Clintons, then there has been a dramatic reversal of their fortunes. Researcher and writer Peter Schweizer led a team of researchers to follow the Clintons' money trails, and puts a pattern of dubious behavior before the public.
---