Peter Thiel
Peter Andreas Thiel (born October 11, 1967) is an American entrepreneur, venture capitalist, philanthropist, political activist, and author. He is a co-founder of PayPal, Palantir Technologies and Founders Fund. He was ranked No. 4 on the Forbes Midas List of 2014, with a net worth of $2.2 billion, and No. 315 on the Forbes 400 in 2017, with a net worth of $2.6 billion.
Thiel was born in Frankfurt, and holds German citizenship. He moved with his family to the United States as an infant, and spent a portion of his upbringing in Southern Africa before returning to the United States. He studied philosophy at Stanford University, graduating with a B.A. in 1989. He then went on to the Stanford Law School, and received his J.D. in 1992. After graduation, he worked as a judicial clerk for Judge James Larry Edmondson, a securities lawyer for Sullivan & Cromwell, a speechwriter for former-U.S. Secretary of Education William Bennett and as a derivatives trader at Credit Suisse prior to founding Thiel Capital in 1996. He co-founded PayPal in 1999, serving as chief executive officer until its sale to eBay in 2002 for $1.5 billion.
After the sale of PayPal, he founded Clarium Capital, a global macro hedge fund. He launched Palantir Technologies, a big data analysis company, in 2004 and continues to serve as its chairman as of 2018. His Founders Fund, a venture capital firm, was launched in 2005 along with PayPal partners Ken Howery and Luke Nosek. Earlier, Thiel became Facebook's first outside investor when he acquired a 10.2% stake for $500,000 in August 2004. He sold the majority of his shares in Facebook for over $1 billion in 2012, but remains on the board of directors. He also co-founded Valar Ventures in 2010 and operates as its chairman, co-founded Mithril Capital, of which he is investment committee chair, in 2012, and served as a partner at Y Combinator from 2015 to 2017.
Through the Thiel Foundation, Thiel governs the grant-making bodies Breakout Labs and Thiel Fellowship, and funds nonprofit research into artificial intelligence, life extension and seasteading. A co-founder of The Stanford Review, he is a conservative libertarian who is critical of high government spending, high debt levels, and foreign wars. He has donated to numerous political figures. In 2016, Thiel revealed that he had funded Hulk Hogan in the Bollea v. Gawker lawsuit, which ultimately led to the bankruptcy of Gawker.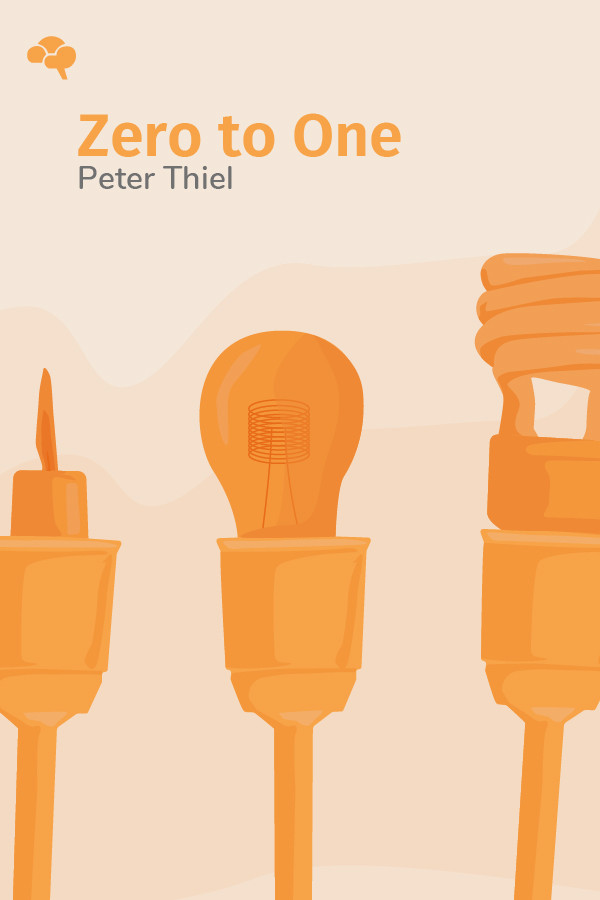 According to Silicon Valley all-star Peter Thiel, there are two ways that the world can develop: by copying products and following norms that already exist, or by creating entirely new things. Doing what's already familiar and comfortable moves the world from 1 to n; where n is the number of improvements to an old model. In other words, it builds on what's already been discovered. By contrast, new creations take us from 0 to 1, opening new worlds of possibility. It is the entrepreneurs with the 0 to 1 mentality, those unwilling to rest on their predecessors' laurels, who will move the world forward.
---