Will Wise
Will Wise, M.Ed., is the co–founder and Chief Weologist of We and Me, Inc. (www.weand.me)—an organization whose mission is to create conversations that matter. He is the author of the #1 Amazon Bestseller, Ask Powerful Questions: Create Conversations that Matter. He has been asking powerful questions for over two decades as a corporate development consultant, non-traditional school principal, university instructor, adventure guide and facilitator for team development.
Will is passionate about bringing out the best in people. He works with clients to create programs that match with clients' strategic and cultural goals. Hundreds of leaders have been trained by Will to walk into a room full of people to talk about things they would normally be afraid to confront such as long-term conflicts. Will has earned a reputation as one who can transform groups and people into their best selves. Tens of thousands of people have been empowered with positive communication skills after spending some time with Will and We and Me, Inc. Will's key clients have included JetBlue, TEDx, Mead, World in Conversation, Typeform, Conscious Capitalism, and Penn State.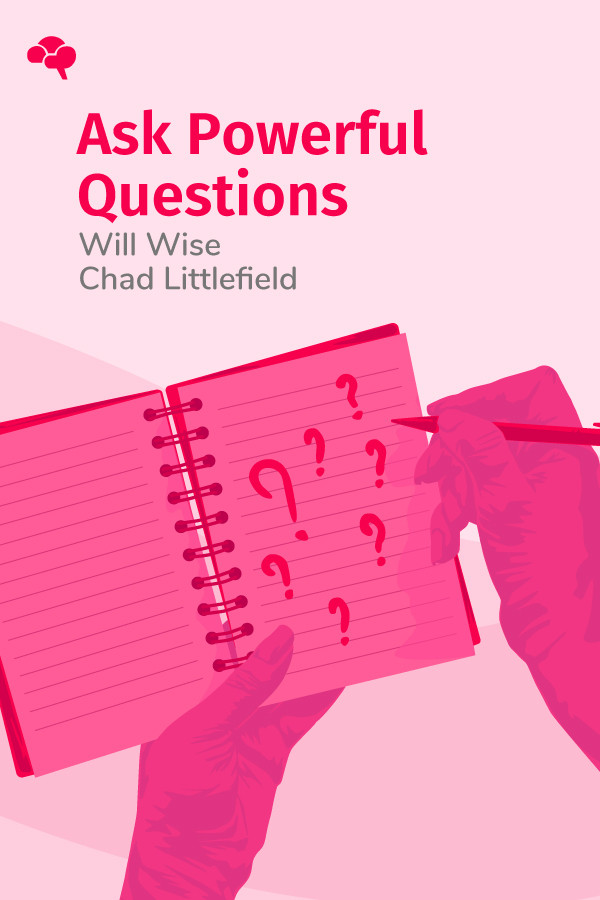 This book was born of social awkwardness and frequent failure. International speaker Will Wise felt like an outsider until he discovered the power that good questions have to unlock life experiences and form meaningful connections with others. Since then, he and Chad Littlefield have teamed up to run workshops for a variety of organizations around the world, with the goal of building cultures of trust and belonging.
---