Scott Galloway
Scott Galloway (born November 3, 1964) is a professor of marketing at the New York University Stern School of Business, and a public speaker, author, and entrepreneur.
Galloway attended UCLA, where he earned Bachelor of Arts degree in Economics in 1987, and the UC Berkeley Haas School of Business, graduating with an MBA in 1992. In 1992, he founded Prophet, a brand and marketing consultancy firm that employs over 400 professionals in the United States, Europe, and Asia; in 1997, Galloway founded Red Envelope, one of the earliest e-commerce sites. In 2005 Galloway founded the digital intelligence firm L2 Inc, which was acquired in March 2017 by Gartner, for $155 million, and the now defunct Firebrand Partners (founded in 2005), an activist hedge fund that has invested over $1 billion in U.S. consumer and media companies.
He was elected to the World Economic Forum's "Global Leaders of Tomorrow", which recognizes 100 individuals under the age of 40 whose accomplishments have had impact on a global level.
He has served on the board of directors of Eddie Bauer, The New York Times Company, Gateway Computer, Urban Outfitters, and Berkeley's Haas School of Business. Galloway is also known for his public presentations and TED-style talks, called Winners & Losers, in which he presents L2's Digital IQ Index results, ranking over 2,500 global brands across numerous dimensions including e-commerce, social media, and digital marketing.
Galloway teaches brand management and digital marketing to second-year MBA students. Much of his research focuses on "The Four," or "the Four Horsemen." His first book, The Four: The Hidden DNA of Amazon, Apple, Facebook, and Google, was published in 2017. It analyzes the four companies' peculiar strengths and strategies, their novel economic models, their inherent rapacity, their ambition, and the drastic consequences of their rise that people face in both social and individual terms.
On Friday, September 28th, 2018, Recode and the Vox Media Podcast Network launched Pivot, a weekly news commentary podcast co-hosted by Kara Swisher and Galloway.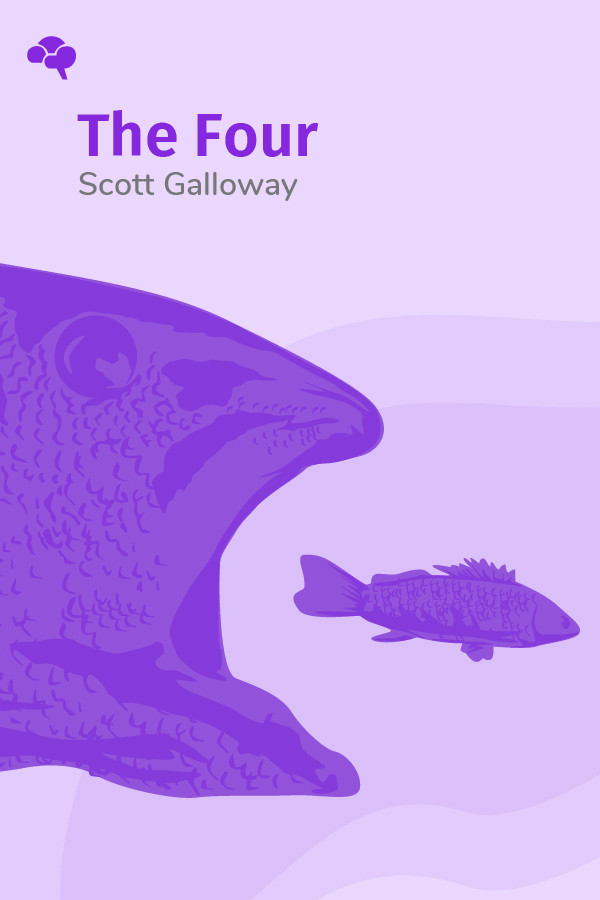 There are four technology behemoths that are taking the world by storm. Everyone's talking about them, but most writers and business experts misunderstand the forces that have fueled their rise and enable them to stay kings of the digital hill.
---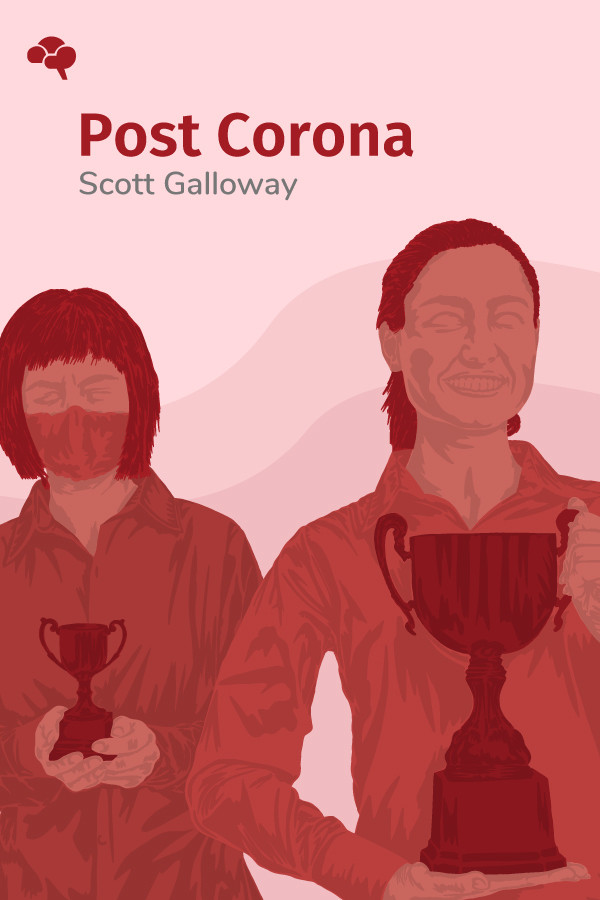 In an economic upswing Bloomberg Businessweek called "The Great Disconnect," US stock market indexes ascended despite the devastation of a quarantined Covid summer. With hundreds of thousands dying, losing jobs, and learning to navigate the narrowing space of life, how could this be? Renowned professor at New York University's Stern School of Business Scott Galloway argues that the Covid pandemic simply advanced already present trends percolating within the American economy, demonstrating how big tech broke the market mold and how the US can glimpse the economic silver lining in a cloud of cultural chaos.
---